Posted:
July 24th, 2021 |
Author:
Chloe352
|
Filed under:
Alchemy
,
Anarcho-Nihilism
,
Anarchy
,
Church of Satan
,
David Myatt
,
Drecc
,
Dreccian
,
Far-Right
,
Generation Three
,
Howard Stanton Levey
,
Islam
,
Iteration Three
,
Journalism
,
Junk Journalism
,
Labyrinthos Mythologicus
,
Leftists
,
Liberals
,
Media Attention
,
Michael Aquino
,
Mundanes
,
National Socialism
,
neo-marxism
,
News
,
Next Generation
,
Nihilism
,
O9A
,
O9A Nine Angles
,
Occultism
,
One Month
,
Order of Nine Angles
,
Order of the Nine Angles
,
Phase Three
,
Satanic Heresy
,
Satanic Polemics
,
Sinister Japes
,
Temple of Set
,
The Sinister Dialectic
,
The Sinister Game
,
The Sinister Tradition
,
The Sinisterly Numinous Tradition
,
Third Iteration
,
Traditionalism
|
Tags:
Alchemy
,
Anarchy
,
Ancient Pagan Traditions
,
Anton Long
,
David Myatt
,
Labyrinthos Mythologicus
,
Modern Satanism
,
Nazi Satanism
,
Nazi Satanists
,
Neo-Nazi
,
Nihilism
,
O9A
,
Occultism
,
Order of Nine Angles
,
Order of the Nine Angles
,
Paganism
,
Satanism
,
Septenary System
,
The Dark Tradition
,
The Sinister Dialectic
,
The Sinister Tradition
,
The Sinisterly-Numinous Tradition
,
Traditional Satanism
,
Traditional Satanism. O9A Logos
|
Comments Off

on 12 Year Follow Ups

.:.Me and my old WSA friends back then had a lot of fun trolling people. Sinistar, over at his old Darkness Converges blog, made a post about shit that we got from the so-called "Satanic Community." In that post – THIS POST – Sinistar quotes a younger version of me, when I was 12 years younger, back in 2009, responding to some dumbfuck. I had forgotten I ever wrote that response. It put a smile on my face. What I'll do is quote the dumbfuck here, and then give a few follow ups on the certain topics the dumbfuck brought up, and then I'll share a few insights that I have learned these past 12 years. The dumbfuck said this to me and my WSA friends back in 2009:
[Quote The Dumbfuck]
Put simply, this group is nothing but trouble. The internet equivalent of a street gang, its members do nothing but harass people of different philosophies or those who discover what they really are.
The situation with LeGivorden has degenerated into nought but name calling and baseless accusations. I can see why he refuses to dignify you with further responses: all you do is call him names and take things he has written out of context. The casual observer may wonder why. Suffice it to say that he found some content on their site inappropriate and confronted them on the subject. They've been enemies ever since. But 352 has not done the honourable thing and kept these discussions private. No, its members have decried him publicly, failing to even come up with legitimate arguments against him.
I once told a friend of mine from JoS to join MySatan because I felt like it was a great community to be a part of. He took my advice, but immediately upon joining he was faced with multiple 352 members attacking his beliefs and his character. He quit MySatan soon after because he was fed up with them.
I can quote more instances in which 352 has proven itself to be a group of ingrates who like nothing more than to defame fellow Satanists, but these are sufficient to make my point. 352 is a cancer which must be removed from the Satanic community. We have no reason to tolerate its members' antics. If you find yourself in agreement with me, I advise you to remove them from your friends and stop communicating with them. Isolate them. Do not allow them any longer to have such a strong influence on MySatan. Hail Satan.
~DJT
[End Dumbfuck Quote]
Regarding LeGivorden
A long time ago, there was once a guy, young back then, a little older than me or so, who created for himself his own Satanic Church, which he called the Dark Church of Satan [DCoS]. His DCoS had its own blog and everything. The only problem with Legz [my affectionate nickname for him] back then was that he was illiterate where he even misspelled four letter words! And so, me and my WSA friends trolled the hell out of him and made fun of him all across cyberspace, especially at MySatan, which at that time was the largest social network for Satanists [circa 2000 members at its peek].
And so, in response to me and my WSA friends attacking and trolling him, Legz made a video on youtube! Which is still up on youtube. The following video is the actual one he made to me and my WSA friends:
The number one rule all Mundane Satanists fail at is: Never, ever, talk about yourself [your group, your brand, etc]. Other people must talk about you. And so in the old days, me and my friends would play games, troll, manipulate people on the internet to talk about our WSA and the ONA. Why? Why that rule?
If you were cool or popular in school, you'd know. Dorks talk about themselves. Just like nobodies in society must talk about themselves: because nobody else desires to talk about them. But in school, we talk about the cool and popular kids; and in society we talk about celebrities, politicians. And when I say "talk" I mean BOTH good talk and shit talking. The unremarkable are forgotten. The remarkable are remembered. Remarkable simple means: worth making remarks about [good and/or bad remarks].
The trick to that is that the human mind can only think of one thing at a time. And so when people make remarks about you, talk about you: you stay in the front of their mind/awareness. What's that mean? It means you stay Relevant. A 352er from Mexico long ago told me these wise words: "Worry when they stop talking about us, because then we'll know we have become irrelevant."
The whole point to the ONA's Labyrinthos Mythologicus – a maze of myths, legends, rumors, lies [told by us and others], gossip, folklore, and propaganda – is to keep people talking about ONA. And what those people say – good shit and negative shit, and misunderstood shit – adds to the Mythos of ONA. The Mythos of ONA is the mystique, the aura, of ONA. And that Mythos is what draws and attracts to ONA those who jive and vibe with said Mythos. Is the ONA nazi? Doesn't matter: just talk about it. Does ONA sacrifice humans? Doesn't matter: just talk about it.
But talk is cheap: because the people that talk about ONA – or anything – is cheap. You want big fish in the sea of gossip to talk about ONA. Big fish like acadummies [academics], journalists, etc. Why? Because those types reach a huger audience than any of us ever can. "Follow me and I will make you fishers of men," Jesus once said. Jesus is the Bait, his words are the fish nets. To build a religion, a nation; to change the future: you need people. How do you catch those people? How do you fish for them? Jesus told you. Jesus doesn't have to fucking talk about himself and he doesn't have to ask people to join Christianity. You fucking talk about Jesus. You fucking cast his net! Same with Hitler, Muhammad, Karl Marx, blah blah blah. David Myatt and/or Anton Long is the Bait. His written texts is the fish net. All of us are the fishermen: but some of us have bigger boats than others. It's the academics, journalists, and professionals that have the big boats who can reach a wider sea of audience. Many of those people will be curious about ONA. Many will google it. They like the mythos/mystique of ONA. They find the ONA Corpus. They initiate themselves. ONA grows. This is how it's been for over a decade. ONA doesn't have to talk about itself. It doesn't have to ask people to join it.
Don't ever talk about yourself or your group. Figure out ways to get others to do the talking. In the old days, we had to make sockpuppets to talk about WSA and ONA. And most of the time we used our sockpuppets to talk shit about WSA and ONA. Why? Because every mundane desires to be a hero. You make for them a paper dragon, a scare crow, and they will act like a knight in shining armor and attack it. Same shit the Leftists do: they make paper dragons out of White people, out of racism, anti-gayism, whatever. Then they attack those paper dragons like knights. And that charades turns the public/mundanes on: Punch & Judy act 101. We also had to pick arbitrary fights with random Satanists – Blackwood, Legz, et al – so they can attack us and talk shit about WSA and ONA. It's called Publicity. Once you capture their attention, you need something to keep their attention: the writings. Hence the words is the fish net that catches the men: "Follow me and I will make you fishers of men."
Last year, I accidently found Legz on youtube. He had disappeared for a decade offline. When I found him, I made amends and apologized for my past behavior and explained to him that it was all arbitrary. I had always felt bad for how I treated Legz back then. He accepted my apologies and we talked in private about what has happened the past decade in our respective lives. He asked me for some advice and so on about certain things. I am happy how he turned out. Legz is a cool guy. This is: Legz's YouTube Channel. And this is the website of the Satanic Thulian Society. Recently, Legz was in a short film called "Into The Fold."
Regarding Groups
So, back in 2007ish-2010ish there existed on the internet the most populous Satanic social network at that time, called MySatan. It was a Ning.com website founded by a Satanist named Eric. MySatan was inspired by MySpace. So in MySatan, users could create their own groups. And so you had all of these Satanists create their own "Satanic Churches," and "Satanic Orders." And each guy who made such MySatan groups was the "High Priest" of their group, and such High Priests would teach their doctrines of Satanism [their own version/sect/spin/interpretation].
In those old days, our "WSA" was just three letters and three numbers that we used to simply designate our Clique of friends. That's all it was. We had no satanic website like those MySatan satanists did. We had nothing they had. We just wanted to hang out together and have fun. Because like children and all high order animals: we learn from play and having fun. No creature in nature learns and becomes intelligent and wiser from studying doctrines and ideologies and teachings. Everything I know today, I learned from playing around and having fun… and from failing, trial and error.
And so, back then, all of those MySatan Satanic groups had some notion of a "Satanic Community," and they began to come together and decree pretentiously that the WSA and ONA don't belong in that Satanic Community of theirs, because we were bad and made Satanism look bad.
Where are you guys now? I'm still here. 352 is still here. ONA is still here. If 352 is a cancer, then your Satanic Community is terminally ill.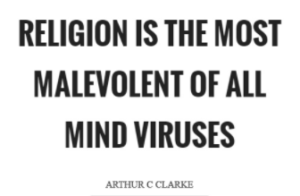 I was playing in a few Satanic forums back then. Trying to learn to figure out how to spread memes [mind viruses]. I eventually learned that you need two things in order to spread memes to another person: 1) Rapport & 2) Propinquity.
Rapport here means a fellowship, friendship, some kind of relationship, where you like the other person and the other person likes you in some kind of way. And so building a Rapport requires Social Skills. Social Skills is the number 1 thing I watch for in any Satanist in those forums: if they lack social skills, they are 100% guaranteed to fail in their endeavors.
Propinquity means physical proximity and also psychological proximity. Propinquity means that it's easier for you to get a date with a girl who either works where you work, or she lives in your area, or you see her at house parties often: you are Familiar with each other. There exists a familiarity, a resonance of relatability with one another due to physical proximity or psychological proximity. Psychological proximity is like the saying: "Misery loves company." People who are miserable share the feeling of misery in common, and so they can relate with each other psychologically.
Therefore, in order – for example – to spread Neo-Nazi memes [mind viruses] you first need an audience. That Audience is a group of people with whom you have cultivated a rapport, via your persona, personality, character, writings, whatever. The second thing you need is the Propinquity. In this case, in order to spread Neo-Nazi memes, Propinquity = 1) everyone must be White [all identify with the same Familiar race type], 2) there must exist – physically, rhetorically, ideologically, doctrinally, or mythically – a Common [perceived/believed] enemy; & 3) anything else with which you can cultivate in the audience shared feelings of Familiarity, Commonality. Such as shared strife, shared feelings of impending doom, etc.
The Rapport and Propinquity causes memes to jump from mind to mind faster and more intensely. When I figured these things out, I closed up the WSA and faded it away for a while, and began to test out what I had learned with ONA. And then, after a few years, it all made sense in my mind, because I see patterns and because I am a Buddhist.
The Buddha said to us: "All things are transitory and constantly change. All things are aggregate entities [made of parts]. Aggregate entities will in TIME dis-aggregate [fall apart]."
The pattern I saw was that those Satanic groups on MySatan, the ones once on MySpace, religious groups/churches, Neo-Nazi oriented groups, tagger crews, businesses, families, tribes, communities, cities [like Detroit], civilizations [like ancient Egypt], in TIME – in context to the factor of TIME – will fall apart and are destined to fail. Because all those things are composed of PEOPLE. And people come with human nature, human relationships, human interests. Those people change, they like each other one day, and hate each other the next; their interests change, their opinions and views change; they are alive one day, and dead the next; generations change. Groups will in TIME fail and fall apart. Where are all of those Satanic groups and hot shot high priests from MySpace and MySatan today? They are gone, as if they had never existed.
Conversely: no matter how many Christian sects and denominations come and go, the Bible will always exist to create new Christians, generation after generation. The Quran and its words will always exist to infiltrate the minds and hearts of every new generation of human beings born on this earth to make new Muslims. Even if Hitler or Marx are gone, their words and writings continue to create more Neo-Nazis and Communists.
And so, when I saw that Pattern and when I figured out that simple secret, I copy-catted David Myatt: I dedicated 100% of my mind and effort to not make groups – because all groups will in time fail and fall apart – but to instead create the ideas, views, concepts, memes, words: and I wrote non-stop, until today where I have written about 6000 pages of shit. Writing becomes an aeonic endeavor once you understand that people get old and die and new people grow up to become adults. Therefore, what views, beliefs, and opinions people today have of anything: they will take with them to their graves. Thus, to make your writing or words aeonic, you must consistently restate them, re-explain them, in different ways, to each new generation.
And so, as ONA initiates: don't put so much effort into making groups and nexions. Because those things fall apart and die. All of those stupid idiots 12 years ago who hated ONA and talked shit about it and was a competitive bitch on MySatan and elsewhere: are gone. And if you do what they do – put your effort into making groups – you will get the same end results that they did. Learn from David Myatt and Anton Long instead. Learn also from people like Hitler and Marx and Jesus and Buddha: people who have died many years ago, but who still influence and inspire human beings today.
Put your efforts instead in your words, collect your intellectual property inside writings. If you understand the meaning of Time and the passing of human generations, then you'll understand that the Game is: The Last Person Standing Has The Last Word. Why? Because everyone alive today will die of old age one day. And when they do, they will take all of their views, beliefs, opinions, likes, dislikes, emotions, with them to their grave. And if you can out-stand them, if you can outlast them: you have the last word. And your word influences and inspires that new/next generation of human beings.
Don't pay any attention or mind to your contemporary generations. Pay mind to those yet-to-come. Groups fall apart for many reasons. They don't last long. Ideas last forever: even after thousands of years, the ideas and words of ancient Greek philosophers still influences and inspired the whole of Western civilization. And during the course of those thousands of years: many countries, kings, queens, nations, sects, organizations, institutions, have gone extinct.
Ideas, words, and culture last forever. Brahmanist/Vedic culture in India is 5000 years-old. The USSR may have fallen and failed and gone extinct, but Russian people are still Russian and still practice Russian culture. Religion and Culture. Those two things transcend the tide of Time. They are also the two most powerful forces in our human arena of mortal existence. Those two things form and forge empires, civilizations, and cause us to make war and kill millions upon millions of human lives. There is nothing in our human mortal lives more powerful than Religion and Culture. Which is why the Left hate those two things and have worked tirelessly to get rid of them. They can't compete with Religion and Culture.
And so anyways, 12 years later, I have learned that if you follow the example of failures: you will fail like them. And so if you want to succeed, you quite naturally follow the example of those people and things that are successful. Satanic groups come and go. All groups – dodo birds, giant sloths, dinosaurs – are aggregate entities, and so must in time dis-aggregate. All groups are destined to fall apart and fail. Once you understand that, it becomes easy to compete, to out-live and out-last competition. There is no "Satanic Community." Because that "community" is made up of disorganized groups. And each group will in Time fall apart. The Church of Satan will in Time fall apart and fail. It's destiny and the Law of Nature per the Buddha. The Temple of Set is dead. There is no Satanic Community. If ONA can out-live and out-last those stupid Satanic groups: ONA will own the future of Satanism and the Left Hand Path. And the simple formula for out-lasting those stupid Satanic groups is to do the whole opposite of what they do: don't put too much energy into making groups. Don't put too much energy into convincing and converting people alive today to be ONA. They will die and take their views and beliefs with them into the ground.
/Chloe
---