Posted:
November 27th, 2022 |
Author:
Chloe352
|
Filed under:
Alchemy
,
O9A
,
O9A Nine Angles
,
Occultism
,
Order of Nine Angles
,
Order of the Nine Angles
,
Rounwytha
,
The Sinister Tradition
,
The Sinisterly Numinous Tradition
|
Comments Off

on The Evolving ONA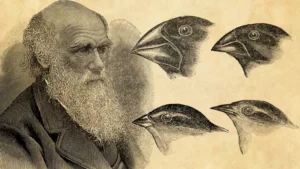 .:."What does not kill, makes stronger." –21 Satanic Points, Black Book of Satan, ONA
I've been around Satanism for a very long time. I like watching online Satanists. Since they had little fancy Satanic groups on MySpace and MySatan, most of those dummies attempted to "evolve" Satanism. Unfortunately, what they understand of evolution was learned from high school science class, in which class one can only assume they paid very little attention.
Those dummie Satanists on MySpace and MySatan usually, nearly 99% of the time, used the same exact equation/formula to "evolve" Satanism. The formula looks like this: Evolve Satanism = Make Better. And in practice, 100% of the time, the variable "Make Better" ends up meaning: "My Ideas." In other words, what they believe is: "My ideas will make Satanism better, thus evolving it."
That line of reasoning regarding how shit evolves is like saying: "Evolution is when God/Nature makes things better." As if to suggest, using that same line of thinking, that Mother Nature one day had a great idea and she put webbed feet on a dinosaur and a billed beak, and came up with a duck.
The main problem with their dummie notion of evolution is that an idea, no matter how great such idea sounds and seems: is Conjectural. Conjectural in practice means that the idea has not yet been tested, that such idea has not yet produced "proof of concept," that such idea has not yet made Fruit which you can judge. In other words, you have no idea what end results [cause and effect] your conjectured idea will actually produce.
And so, I've watched those dummies come into Satanism, with big titles, try to make Satanism better, by adding to Satanism their own "great" ideas: [re: their own opinions, beliefs, views, sentiments, "philosophy"]. And 100% of the time, even if on the rare occasion they even publish self-published books on Amazon or Lulu: they fail.
DEVELOPMENTAL EVOLUTION
In reality, in the Real World of Nature, developmental evolution happens in the matrix of an environment/ecosystem. Fractally: our own human species' development from the primitive homo sapiens we were 300,000 years ago to the human beings we are today exclusively happened within the matrix of an environment we call "Civilization" [re: "society"].
And so, the universal principle of physical development/evolution is governed by two main factors that exists in a state of "tension" with each other. The first factor is that – as the Buddha taught – all things change and nothing is permanent. This means that the environment changes and its conditions/state is never the same. The second factor – by law of Nature – is that all living organisms have the instinctive impulse of self-preservation. And so, when those two factors are at play with each other, there arises a "tension," a pushing and pulling of those two main factors.
And so, that "tension" looks like this: 1) An organism adjusts to its environment, 2) the environment changes, 3) the change in environment is an Challenging or Adversarial condition to the organism because that organism adjusted to the previous condition of the said environment, 4) the organism must try to adjust itself to the Challenging/Adversarial [the Force of Satan] condition, or die, 5) if the organism succeeds in adjusting itself to such new conditions it Survives, 6) but survivability is not the want or desire of Mother Nature, 7) Mother Nature needs Thrivability, 8) if an organism adjusts/adapts to such new conditions, survives, but also Thrives in that new condition: 9) then that organism's genes drift, which incrementally produces new species genetically pre-programmed to function well in such new conditions of such changes in the matrical environment.
But you have to learn to view that process of developmental evolution not on a macrophysical level, but on a microphysical level. Why? Because the Reality [re: Realism] is that when we say "organism/creature" what we mean is a Complex System of Trillions of Cells [Cuz that's what a fucking "multicellular" organism is]. In other words: the cells themselves, as well as the molecules and biochemicals, are what reacts and adjusts to environmental cues/pressures. A real example is when a human lives in a place like subsahara Africa for many epochs where ultraviolet radiation is high. And so the cells of the skin, the molecules in and around such skin cells, and the biochemicals and proteins, produce dark pigmentation to protect themselves from said high ultraviolet radiation. And we interpret those microphysical adaptations to be Negros developing dark skin to protect themselves from the light and heat of Africa. What should be noted is that such Negroes were not consciously aware or in control of the darkening of their own skin! When ducks became ducks: they were not consciously aware or in control of the webbing of their own feet. As you develop from a zygote to a fetus into a new born infant: you were not conscious or in control of that process. Simply because that process of fetal development is happening on a cellular and molecular level.
MEMPLEX EVOLUTION
A "meme" is to a memeplex what a "gene" is to a genome, what a "lexeme" is to a lexicon, what an "episteme" is to epistemology. Developmental evolution is a fractal pattern that governs all physical things in the universe. Everything which exists, gradually/incrementally develops over time because of its environmental conditions. That word "environment" is a Relative term. The matrical environment of a planet and the matrical environment of an atom are not the same things. For an atom, their environment mostly consists of Fields, Charges [electric and magnetic], force of attraction, etc. And so, when conditions in their atomic environment changes, they also change, accordingly. In that way, very gradually, carbon atoms, evolved into the many different carbon based molecules in the universe, which all carbon based things [like us] are made of.
Evolution is a fractal phenomenon, which can be seen in how languages evolve. Languages evolve/develop slowly/incrementally over Time, on a microphysical level: meaning the lexemes of the language's lexicon alters, changes, adjusts, adapts, new lexemes are acquired from other languages [called "Horizontal Gene Transference" in biological sciences]. And so, in Reality, organismic evolution is the change or alteration or adjustment of genes and/or the acquisition of new genetic information via horizontal gene transfer; the change being influenced by conditions of environment.
In the same way, a memeplex evolves over time. Like how organisms have their own matrical environment, and like how language has its own matrical environment, a memeplex has its own environment. The Matrix of a Meme is made up of two overlapping things: 1) Socialscape & 2) Mindscape. Like how Landscape is the environment of animals/creatures/organisms; and how "cosmicscape" is the environment of planets, moons, galaxies, and stars.
By "socialscape" is meant "human society," and the views, opinions, cultures, practices, people [and so also: races and ethnicities], nations, religions, etc, of a given human society. By "mindscape" is meant ideas, notions, concepts, beliefs, weltanschauungen, language, knowledge-base, sentiments in a person's mind and in the collective public mind of a people of a given society.
Like how Landscape changes, the socialscape and mindscape of a Memeplex also changes and is never permanently the same. For example: the socialscape and mindscape here in America of the 50s and 70s were very different from each other, where conditions in the socialscape and mindscape of the 70s were challenging and adversarial to that of the 50s.
Like how an organism must adapt to the change in conditions of its environment: a Memeplex – if it desires to survive and even thrive – must adapt to the changes of its socialscape and mindscape matrix, and must survive Challenging and Adversarial forces in such environment that presents itself.
I will give three very brief examples of familiar memeplexes that have evolved to meet the changes in the socialscape and mindscape of Western Social Order. The first is Christianity. There was a time when Christianity was very doctrinally vocal about homosexuality being a damnable sin. Today, gay couples can be married by priests, gay people can join churches, and gay people can even be priests [of some denominations].  The second example is the dominating and ubiquity of Science/Scientism: all ancient religions today, from Buddhism to Christianity to Islam have changed where they have re-interpreted their doctrines and teachings to reflect what science teaches, where even the ancient Catholic Church acknowledges the theory of evolution. The third example is the ideology of Communism/Marxism: today that memeplex in the West has evolved to not be an ideology regarding the struggle of Class, but the struggle of Race [Wokism].
A memeplex must evolve to changes in conditions, pressures, of its Matrix [socialscape and mindscape] or it will die. Death for a memeplex is when the memeplex becomes irrelevant, when it goes away with an older generation and is forgotten by the new generation, when it loses cells/membership, and it atrophies. I can name a few dead memeplexes, as examples: 1) There was once a little memeplex called "Pet Rocks" which flourished in the 70s and 80s and today nobody keeps pet rocks; 2) Tamaguchi; 3) Pogs; 4) Diet fads nobody uses or remembers anymore, 5) TM [Transcendental Mediation], 6) Th British Empire, & 7) Forgotten conlangs from 100 years ago nobody can name or speak or cares about.
THE EVOLUTION OF ONA
And so, in the same way, as a memeplex, ONA evolves. We, ignorantly think or believe that ONA evolves when we add new texts and new ideas to ONA to make it better and cooler, to make it more attractive, more evil, or hardcore, more intellectual, or whatever. As if the monstrosity of the ONA Corpus [5000 pages] needs more pages and texts of conjectural ideas that look great and awesome in writing and on blogs.
Like any living organism [to which we are its cells] the ONA develops slowly and incrementally over Time when conditions in its matrix [its socialscape and mindscape] changes and/or when Challenging/Adversarial factors present themselves as environmental pressures. Most people don't understand the concept of Developmental Evolution as it happens in the Real Natural World, and so when they look at ONA over the years, they don't see evolution: they don't recognize what they are looking at.
One real example of an environmental pressure in ONA's matrix was the "Blackwood Problem," which was a Challenging condition where people claimed to be ONA's grandmaster, leader. In order to adapt to that Challenging condition, the ONA had to change somehow – anyhow – in order to survive. It was successful at adapting to that environmental pressure, and ONA actually ended up Thriving for a decade.
Like the evolution of organisms: when we talk about ONA evolving, what we really mean to speak of are the changes that happen on a microphysical level: the level of individual memes, or individual cells [ONA associates]. And so, on a Microphysical level, the Adaptations of ONA back then to the said Challenging environmental factor looks like this: 1) Memes had to be altered slightly where ideas and texts change, 2) People associated with ONA who wanted ONA to be led by a leader gradually atrophied [they left], 3) People who liked ONA and liked the idea that ONA should be leaderless came to join ONA: and so, as Time passed, the ONA "changed" where it became a leaderless subculture. The reality is that when we say "ONA" what we mean to speak of are the people associated with ONA, because ONA is not an object proper that you can point at or touch. Those people who wanted leaders simply got replaced by people who did not need or like leaders.
Just like how each day your own skin cells die off and are replaced by new skin cells. Just like how a football team of 30 years ago compared to the same football team today, with the same name and logos, have had its football players replaced by new ones. Just like how your own mind of a childhood self had its knowledge, ideas, views, opinions, replaced by new ones. Like the Buddha said: all Things in this physical universe are Aggregate Beings/Phenomena: the key concept is "Aggregation." An aggregate entity changes by having its aggregate units replaced: and we call that process of replacement "Evolution." This is exactly how Mother Nature herself has been continuously in physical existence and Evolving for 4.5 Billion years. It is Fractally how this entire universe/cosmos itself has been in continuous existence and evolution. An aggregate entity dies/decays when it can no longer aggregate/accrete new units/parts to replace its old ones. In the same exact way, by the same Fractal Principle: a Nation/Civilization develops and evolves and continuously exists for hundreds even thousands of years.
THE GIFT OF SATAN
Satan as it is spoken about in ONA MSS is the Challenging raw Force of Nature. Satan is the causal Seed of evolution itself. It is a blessing in disguise when Challenging and Adversarial conditions and factors present themselves in ONA's environment [its socialscape and mindscape]. And so, understood in this Luciferian [a nod to The Lucifer Principle] Light: the recent Challenging and Adversarial factors ONA had recently met up with is a Satanic Blessing: I speak of agents infiltrating ONA, things agent provocateurs did in ONA. Why are they blessings? Because ONA should learn to adapt to such adverse and challenging factors or die: and if it doesn't die, it will become stronger. What does not kill us makes us stronger. And the recent challenging events did not kill ONA. ONA quickly adapted to the change in its environment. Like The Borg quickly adapts to a phaser gun: you might be able to shoot the Borg once or twice, but they adapt and become stronger.
But that adaptation, on a microphysical level is and will be a gradual process of where many ONA people who don't like boundaries and ethics will atrophy away, and new people who possess noble ethos/wyrd will gradually be drawn to ONA. The new replaces the old. It's how everything in this universe evolves. It's how ONA evolves. And, if you understand the essence of this essay: you will have what you need to work on the process of evolving Satanism.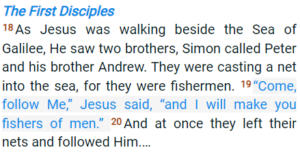 How do you Fish for men? With nets made of memes. Every word we speak and write, every story we tell, every myth and mythos, are like fibers that entwine to make a fishnet which attracts a certain type and kind of fish: and so it's necessary to know what type of fish you want [to whom do you speak / who or what is your audience / who was Christ speaking to when he spoke], in order to make the proper nets. As genes dictate and build the proteins, memes dictate and build the Aura. As proteins organize to become cells so the Aura of ONA collects types and kinds of people. And evolution is the process of an aggregate entity continuously replacing its aggregate units, in tandem to the constant changes in its matrical environment, in order to not only struggle to survive such changes, but to Thrive, wyrd willing.
/Chloe
---