Posted:
November 10th, 2022 |
Author:
Chloe352
|
Filed under:
Culture
,
David Myatt
,
Drecc
,
Dreccian
,
Labyrinthos Mythologicus
,
O9A
,
O9A Nine Angles
,
Order of Nine Angles
,
Order of the Nine Angles
,
Politics
,
Sinister Japes
,
The Sinister Game
,
The Sinister Tradition
,
The Sinisterly Numinous Tradition
|
Comments Off

on Notes On Outer Representative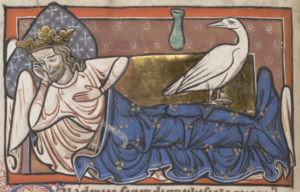 .:.I will tell you guys the story of how I once became so-called "Outer Representative" of the ONA, and about what happened to that office/post/title.
Seems as though every time I leave ONA, ONA slowly gets sick, becomes disarrayed, people leave, things get chaotic/disorganized/incoherent, and what few people are left in ONA start claiming titles and setting themselves up as the "New Leader." I've left ONA now 3 times. ONA is now publicly dead… again.
Originally, way back in 2006, when I first learned about the ONA, I wanted to be a member of it very badly. Unfortunately at that time, ONA was publicly dead. There were only 2 significant ONA people around back then [circa 2005-2006]: 1) the Old Guard "DarkLogos," & 2) Kris [Ryan Anschauung] of the Temple of THEM.
You can't be a member of something which is dead and defunct. And so, my only option I knew of, was to help revive it, so it can come back to life, that way I can be a member of it. Me [and my WSA friends] ended up joining forces with DarkLogos and Kris/Ryan, and so the three of us, along with another Associate nymmed "Saturnyan352" worked together behind the scenes to resurrect the ONA from the dead.
During that era of ONA's "dark ages" [circa 2005], ONA had died due in many parts to the Outer Representative Michael Ford leaving ONA to start his own thing. As with dead things, you have vultures encircling the carcass. And so, during those dark ages, a vulture named Grand Magister Blackwood [Tom Raspotnik] ran around the internet claiming that somebody in New York had made him the Grand Master of ONA. Me and DarkLogos spent a lot of time having fun with Blackwood, getting rid of him. Those were fun times. Blackwood's claims were fraudulent, because there are only a number of legit ways that he could have been made the leader of ONA: 1) Michael Ford gave him the leadership, 2) Anton Long gave him the leadership, or 3) One of the Old Guards gave him the leadership. None of those three were the case.
By the year 2008-2009, I had my own WordPress blog. At my blog, I began to write "ONA" stuff. Except, most of what I spent my time writing about was Buddhism. Why? Well because I honestly had not fucking clew/clue what exactly the ONA was besides that it was a cool denomination of Satanism. And so, not knowing what ONA exactly was, I was not able to write anything actually ONA. And so, I wrote about Theravada Buddhism.
Around the year 2010ish, the Old Guard SinisterMoon [my liaison to Anton Long] told me that she and the other Old Guards were leaving the internet. SinisterMoon says to me: "You have everything under control. You don't need us anymore. You can be outer rep if you want."
At that time, I had no idea what outer rep was, because I simply had not yet read most of the ONA MSS to see that post or title used by anybody. I accepted the nonchalant offer anyways.
But I told SinisterMoon, that I can't just tell people in my blogs and on the internet that I am the new outer rep, because it would look fake and people would accuse me of making false claims. I told SinisterMoon that I need the Old Guards to somehow make it known that I am the outer rep, in order to authenticate things. SinisterMoon and the Old Guards disappeared for a while and returned with two of their own ways to help me. Their first way was to delete the contents of nineangles.info, which at that time was the only ONA site run by the Old Guards, and in place of the old ONA content they had placed a link to my blog, and had redirected traffic from ninangles.info to my blog:

source: https://web.archive.org/web/20120128193049/http://www.nineangles.info:80/
The second way the Old Guards helped me out was to get David Myatt's own historiographer Julie Wright to actually say a few things in a biography of David Myatt she had written on her now defunct site. I had downloaded that essay and uploaded it to archive dot org for record keeping. The essay, called "A Short Biography of David Myatt," says this on page 16:

source: https://archive.org/details/AShortBiographyOfDavidMyatt/page/n15/mode/1up?view=theater
At this same time, Dr. Monette was interviewing a few of us in ONA as he was writing a university text book which had a chapter in it about ONA. I asked Dr. Monette for help also. I told him my predicament, that I was offered the post/title of outer rep, but that I can't myself make any such claims to such titles. I need people of name and reputation to inform people. Dr. Monette helped by writing a whole section about me as outer rep in his ONA chapter [which never made it into the actual published book], which can be found here: https://archive.org/details/ONA-ChapterFive
And so, I have never made any claims that I was the "leader" or outer representative of ONA. The objective fact was that: 1) An Old Guard nymmed SinisterMoon offered me said post/title, which I accepted, 2) David Myatt's historiographer made the claim in her biography of David Myatt that I [the young Asian woman of Khmer heritage in question] led the ONA, & 3) A reputable professor of a university reiterated such.
I accepted the offer. Note my words. I use my wording very carefully. Nobody ever officially made me outer rep. Anton Long never chose me to be outer rep. It was simply offered to me by an Old Guard in a very nonassertive and nonchalant way. As if she said to me: "So yeah… since we're leaving and all… I guess you can be outer rep… but only if you want! You don't have to be outer rep, but if you want you can." If anybody – regarding my former post/title offered to me – was making claims, or even false claims, they would be: The Old Guards, David Myatt's biographer Julie Wright, and Dr. Monette.
Eventually, before I left ONA back then [I wrote about this leaving in Nexion Zine 1.0], I wrote my Resignation Paper and turned it into the Old Guards. When you are a subordinate of a superior in a proper and professional setting, and you desire to quit or leave your job or post, it's protocol to turn in a resignation paper which must be accepted [your resignation must be accepted by your superior]. In my resignation paper I specifically vacated the post of outer rep and I specifically RETURNED that post and title back to the Old Guard who offered it to me: SinisterMoon.
And so, like a football or a Trophy, when I returned that ball [the title of outer rep] back to SinisterMoon, that ball was in her possession and in possession of the Old Guards. Unless those same Old Guards gave or offered that ball/title to you, or unless Anton Long gave or offered that ball/title to you back then: you are making fraudulent claims of an office or title that does not legit belong to you.
So I left ONA, and a year later I returned to the online world and checked up on ONA, to see how it was doing. It was sick, once again dying, all of the people I once knew in ONA were gone, all of my allies like Beast Xeno, Dan Dread, etc were gone. And there were vultures circling ONA's sickly body.
Upon my return that era [2013-2014], I reestablished contact with the Old Guard DarkLogos to inform him that I have returned to ONA. I wanted to help nurse ONA back to health. And so, my first conversation with DarkLogos was roughly: "Have you read Dr. Monette's book yet? He's published it." DarkLogos says to me: "I've ordered it, but it hasn't come yet. What do you think of it?" I said back to DarkLogos: "Dr. Monette, in his chapter on ONA, claims that some person named Jall is outer rep? Who is this Jall? I don't know this person. Did you guys make Jall outer rep? Cuz if you did, then I'm cool with it and will support your choice. But if you didn't make Jall outer rep, then we have a problem."
The problem is the "Blackwood Problem:" people playing power games, usurping titles, and trying to make themselves leader of ONA. The Old Guards and I worked things out with Anton Long to have him retire and stop writing and to get rid of the old office of "grandmaster" of ONA because of this problem. DarkLogos stated that neither he nor the other Old Guards made this Jall person outer rep. DarkLogos said that he'd have a word with Dr. Monette about the said claim. I complained, saying to DarkLogos: "That post and title needs to go. They keep finding ways to play their power whore games. If the office of outer rep remains in ONA, ONA will always be mired in power struggles like the old days." DarkLogos agreed, and disappeared for a few days. Days later Anton Long and the Old Guards everywhere online removed/dissolved the post and title of Outer representative saying that such post/title was a jape or test. It was a real office and title: David Myatt also created Reichsfolk National-Socialism, and Reichsfolk does have a post/office/title of "Outer Representative." Richard Stirling [who has written quite a few ONA stuff] is the Outer Representative of Reichsfolk. Same David Myatt: same pattern of implementing an office/title of "Outer Representative."
I'm slightly different from most ONA people: I'm not a product of ONA Mythos. I'm not going to tell stories about how such offices were clever japes and tests. I am an honest person and I keep shit real: There once did exist an office of Grandmaster and an office of Outer Representative, but since ONA has evolved to be an open source Subculture and a decentralized leaderless movement, those two offices and titles have been dissolved by Anton Long since the 2011-2014 era of ONA and are defunct. Anybody who has been in ONA for over a decade knows this. Which beings us to the real issue:
SUBCULTURE
A subculture is a little small culture. For example, the Punk scene [people who listen to punk music]. If you are a punker, a punk rocker, you belong to that punk music subculture, and you dress a certain way, listen to a certain style of music, speak with punk subcultural jargon, but: there is no such thing as a leader or representative of punk rock subculture.
Likewise with the surfing and skateboarding and hip hop subculture: there simply is no such thing as a leader, grandmaster, potentate, inner circle, outer representative of any of those subcultures.
But in cultures and subculture there are 1) Adepts & 2) Influencers. Adepts are like computer jocks who can program computers and build their own computer from scratch. Influencers – such as influencers from TikTok and social media may not be adepts at shit regarding their subculture [as an American, I doubt the TikTok Influencer Bella Poarch is an adept American where she can recite the US constitution from memory, name all the capitals of all 50 states, name you all the grandchildren that George Washington had, and shit] but due to their looks, or social skills, or charisma, or whatever: they wield a large influence upon their peers.
As a subculture and leaderless movement, it simple makes no logical sense for ONA to have leaders and inner or outer representatives. But yes: ONA subculture has its Adepts and Influencers.
And that is the bedrock or fundamental issue of the Blackwood Problem: people in ONA who claim to be leader of ONA or claim to be Outer Representative of ONA are fundamentally wanting Influence.
MARKETING
If it is influence that you are seeking, then making yourself the leader or outer rep is not good marketing. Why so? Well, it's as if you came to ONA and you said to ONA people: "I understand that you are a self-described leaderless movement and subculture, and that's all great, but I will be your leader anyways because I have all of these great ideas that I want you guys to adopt… and on top of that, not only do I want to be your leader and make you adopt my ideas, but there are a few things I don't like about ONA and boy do I have wonderful ideas to make ONA better for you guys!"
In a market/audience which feels and understands itself to be leaderless and a subculture: how do you sell yourself and ideas to such people by going against the grain of their subculture and claiming leadership titles?
I watched a whole lot of Hitler and Third Reich documentaries. There was a time when Hitler was asked what Charisma was. Charisma is the fundamental factor/ingredient [there are a few other factors] of influence in any culture, subculture, religion, cult, organization, political party, and social setting. Hitler answers: "Charisma is a special relationship between me and the German folk." What Hitler was saying is that Charisma is the bond and relationship between you and your audience/market. It's one of the reasons why Hitler publicly tried hard to appear as if he was single and not in a relationship with a woman. The relationship is Hitler + German people. The same public presentation and technique can be seen in popular Influencers like Bella Poarch and Amouranth, who both kept their marriages a total secret from their audience/market, until their recent respective divorces.
Which means that if you do not know your audience/market: you will fail in selling yourself and your ideas [fail at inspiring and influencing] to that audience/market. Which defeats your premise in the first place doesn't it? You want influence on or in ONA, but you don't know your audience/market. The ONA market/audience is a leaderless subculture: people who don't need a special and sanctioned person to tell them how to be a Satanist, a Pagan, or an Occultist. But yet you insist on being a leader or an Outer representative.
I have been around online Satanism since 2003 on MySpace, and I've been around ONA since 2006: I have seen Satanists, many of whom were very intelligent, come to Satanism or ONA claiming titles – reverend, grotto master, high priest, blah blah blah – and 100% of the time those same people huff and puff for a good year or two and fall off the face of the earth failing to have any influence on Satanism or ONA because they didn't know or have an audience. 100% of the time.
And so, in closing: I can't police ONA subculture and I can't make people stop claiming to be leader or outer representative of ONA. People – other human beings – are free agents with free will and most often, with egos [hence the grand claims] – but I can try to reason with some of you who are in ONA who are intelligent and who seek influence: if it is influence that you seek in ONA, claiming titles is counter productive and will cause you to fail in time, 100% guaranteed.
What I can also do is to give ONA people a second perspective, point of view, from those that make such claims of title and leadership: ONA is 1) Leaderless, it is a subculture, you don't need nobody to read a few ONA MSS and be a Satanist or Pagan or ONA Associate, 2) ONA has always, from its birth, been an individual process of just you yourself going thru the Seven-Fold Way on your own time and terms; and so as an individual process, having a leader or outer representative is stupid and irrelevant, 3) The only real and genuine Leader of ONA is Anton Long simply because Anton Long created/codified the Order of Nine Angles, it belongs to him, it is his; & 4) ONA or the Order of Nine Angles is a name of the ONA Corpus, which is circa 5000 pages of stuff written by the only genuine Leader of ONA [who gave up his title and office of leadership in 2011]; and so, as such, 5000 pages of writing has no leader or outer representative. People will always make claims, you as ONA people just need to have the simple understanding of what a subculture is and the understanding of what ONA is [how it was put together by Anton Long].
I find it very disappointing that ONA people can say, act, and pretend that they look up to Anton Long / David Myatt, that they respect him, that they study his writings and even see such writings as scripture but: the same ONA people don't seem to have the honor and capacity to simply emulate Anton Long. Anton Long gave up his leadership role and titles way back in 2011, and never since then, has he ever made any claims to be its leader or representative. In fact, even before 2011, in the Letters of Steven Brown, Anton Long has made it known that even he is not the leader of ONA. But yet – but yet – there are ONA folks who have and still do insist that they are leaders or titled/entitled representatives of ONA. It's like those Christians who bible thump and quote scripture… but who lack the spiritual capacity to emulate Jesus and be Christ Like. Actions speak louder than words, as they say. By their fruit… this outer representative thing is a test like the Old Guards said isn't it? A test of actual character and ulterior motive.
---