Posted:
November 9th, 2022 |
Author:
Chloe352
|
Filed under:
Civil War
,
Culture
,
Current Affair
,
Far-Right
,
Leftists
,
Liberals
,
Mundanes
,
neo-marxism
,
paganism
|
Comments Off

on Red Flop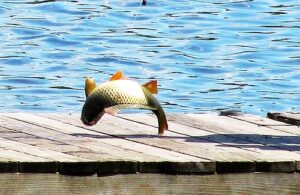 .:.Mice & Men…
Well last night was a huge Red Flop. I was amped up from tuning into weeks of what's been happening in Iran and their protests and I was wishfully hoping/thinking that a Republican take over would galvanize the Right and Far Right in America towards similar unrest and then Civil War. I forgot to calculate how apathetic and pathetic Mundanes are [the average voting Joe Schmoe].
There is not enough heat in America to bring the Right and White to a boiling point yet. The Left and Liberals need more time to stay in power to fuck shit up a little more.
Two things are now clear to me after last night's Republican belly flop:
The Republican Party is incoherent and lacks a solid Modernized [relevant to current times and situations] platform, ideology, and most importantly: Vision. I do not understand [it's hard to grasp] how a president with such low approval ratings can do so well with a midterm election. The party is Right leaning, but not truly Right in the open. They need to openly embrace the concept of a Heritage Race [WASP], of preserving American culture and traditions. But doing so will have the Left [neo-marxists] calling them racists.
All things now considered, with the consideration of last night's Republican belly flop: Realistically, there won't be a Civil War 2.0 in America. There is just not enough heat and unrest [public and economic].
I was really hoping that what is gradually happening in Europe would happen in America soon, like now! Looks like we need to flood America with more Third World migrants in order to poke and prod the American public to act up.
Now I have doubts about Trump winning a second term. Without Trump and his narrative, it will be hard for a Civil War to happen.
The best thing to do in America, is to bite the bullet and continue to support the Left and their crazy Liberal agendas for another decade. Having said that, for the public record: I am a Leftist and very Progressively Liberal and I hope that AOC becomes president one day. I honestly believe that grown transvestite men who wear miniskirts should be allowed to use the girls bathroom at public schools and other places. And I like Wokism.
---