Posted:
March 6th, 2022 |
Author:
Ur Mah
|
Filed under:
Alchemy
|
Tags:
nexion of ur
|
Comments Off

on What Do You Need?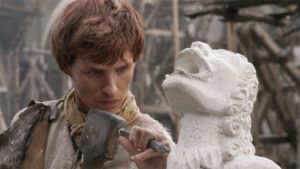 You might like to read the whole o9a corpus.
You might like to read the work of Oswald Spengler.
You might like to play at running a nexion even if you are physically and mentally weak.
You might like to talk about sinister culture with a community of equally clueless people.
You might like to collect all the materials and paraphernalia pointed out in tables of correspondances only to discover they make no difference to actual operations or performance.
But…
You NEED to maintain quality nutrition, sleep, and physical conditioning in order to function at your best.
You NEED to have financial security and flexibility if you are to achieve your goals and desires.
You NEED to develop willpower and tenacity to bring anything into reality.
You NEED to achieve psychological balance through insight and experimentation in order to function.
You NEED to prove to yourself and the world that you can accomplish what you set yourself.
Prioritize your needs or remain a daydreaming failure.
Clarice
Nexion of Ur
Patagonia
---