Posted:
March 5th, 2022 |
Author:
Ur Mah
|
Filed under:
Alchemy
|
Tags:
nexion of ur
|
Comments Off

on Who Do You Want To Become?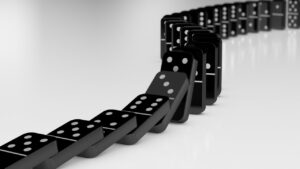 You may want to become a homeless person doing manual labor during your twilight years in bitterness and resentment.
You may want to become a middle-aged person putting out failed music and artwork while being hounded and degraded by society.
You may want to become a convicted criminal in order to lead the way for a Messianic figure.
You may want to serve a lifetime in prison believing that you are that Messianic figure.
You may want to become a sexually-repressed scholar inciting extremism in others from behind a curtain of secrecy.
You may want to surround yourself with icons and tomes, pathetically calling out names in the night, week after week of cyclically starving yourself, having nothing in your life change.
These are your best prospects if you follow the existing "sinister culture" and propaganda.
Or…
You can TAKE CONTROL of your mind and body.
You can CHOOSE your material conditions with a sound financial strategy.
You can DEVELOP communication skills and master those around you.
You can REALIZE all of your sexual fantasies through a charismatic personality.
You can ACKNOWLEDGE that you are the only Dark God worth taking into account.
You can KNOW this to be true by putting it to the test.
Clarice
Nexion of Ur
Patagonia
---