Posted:
July 6th, 2022 |
Author:
Ur Mah
|
Filed under:
Acausal Theory
|
Tags:
nexion of ur
|
Comments Off

on Library essentials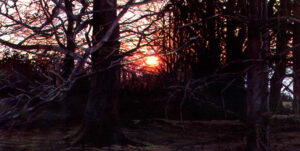 May these serve you well:
Novalis – Henry of Ofterdingen (1800)
Carl Gustav Jung – The Psychology of the Unconscious (1912) *
Wolfram von Eschenbach – Parzival (1210) **
* Decapitates Freud in one fell swoop and makes clear the Aryan understanding of mind and energy, though stated in materialist ("scientific") terms.
** Of Wolfram's Parzival, Miguel Serrano has written that the only comparable work to it are J.S. Bach's masterful fugues. Also, it is the inspiration for Hermann Hesse's Klingsor's Last Summer, and is essential alchemical reading for anyone traveling the path of the warrior.
Clarice
Nexion of Ur
Patagonia
---