Posted:
April 30th, 2021 |
Author:
Chloe352
|
Filed under:
ghetto
,
Leftists
,
Liberals
,
neo-marxism
,
Relocating
,
The California Exodus
|
Tags:
Blacks
,
Democrats
,
Exodus
,
Hindus
,
Leftists
,
Liberal
,
Mexicans
,
Neo-Marxism
,
Relocation
,
Woke
|
Comments Off

on The California Exodus
.:.There was a time, long ago, when White people lived in LA. Then the Blacks moves in. Then the Mexicans moved in. Then the gangs and drugs. And then the rich and upper middle class began to leave LA. And LA gradually, over the decades, became a third world dump. Patterns, History fractally repeats.
What has happened to LA, is happening to the rest of California. The Blacks and Mexicans are turning this State, especially Southern California, into a dirty, trashy, ghetto. The businesses, the rich, and upper middle class are leaving California. All thanks to the idiotic Left and their racial/neo-marxist/liberal policies.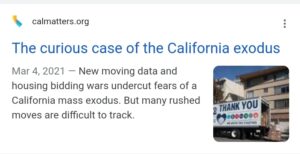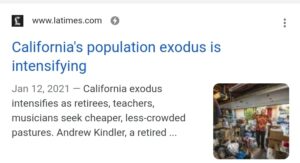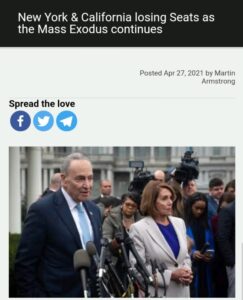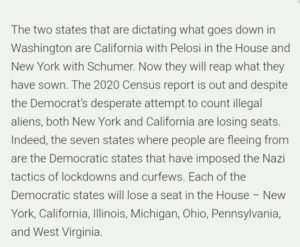 It boils down to Human Nature & Ethos. What the fucking Leftists/Marxists don't understand is that each Race has its own Nature & Ethos. Thus no human Race can ever be the same, equal, with another.
If you look at Mexico and Latin America, Negro Africa [sub-Sahara], and India: you'll notice that not only are their nations dysfunctional and stupid, but their countries are filthy third world countries. There is a horribly gross practice these filthy people do called "Open Defecation."


If you don't know what "open defecation" means in plane English… it means this: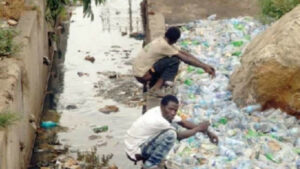 Like I said, it all boils down to Human Nature & Ethos, and each Race has its own qualities, Nature, and Ethos. Therefore, if such Negros, Hindus, and Mexicans migrate here to America: What makes you think they will have different Nature & Ethos? What makes you think that such untermenschen can run a Nation or Government properly, where its citizens have well-being and prosperity? What makes you think such untermenschen will not takes shits all over the place?
I was born and raised in The Valley [San Fernando Valley]. Back when I was young, The Valley used to be a very nice place, especially in the parts I lived around: Granada Hills, Northridge, Balboa, Woodland Hills, Encino, Topanga Canyon [I love TC, so pretty ((used to be; known by locals for its many UFO sightings))!]. The other areas in The Valley like Van Nuys and Burbank [where I was born] were pretty nice also.
20 years later, when you go to The Valley, the whole place looks, feels, sounds, and smells like a third world dump. It feels like you are in Tijuana Mexico: nobody speaks English, there is trash everywhere, the homeless people take shits on the sidewalk, the Mexican kids take shits in those laundry mats. There is gang graffiti everywhere. I used to be a tagger in high school: there is a difference between tagging [graffiti art] and gang graffiti/vandalism [shitty looking scribbles].
I personally believe, from what I have seen in Nature, that Mother Nature is trying to cull off these untermenschen by various means: disease, mass famine, dwindling drinking water resources, etc. And so, I personally do not believe we should be interfering with Mother Nature's Plan. They should be allowed to die off and go extinct in Time. Allowing such basal human Races to come here, is like propping up businesses that don't have the ability to thrive as businesses.
But you don't have to believe what I believe, nor take my word for it. You can just wait and see. In 40-50 years, when America is over run by these untermenschen: the whole of America will be like Tijuana, like a huge ghetto.
My family and I are leaving California with the exodus "caravan!" Me, V, and my sister [as well as my little mom and stepdad a couple months after us], will be the first to leave. We're going to buy property and a house in a different State! And in about 6 months to a year, I'll be moving my big mom, uncledad, aunties and so on, to the new place, in the new State. The place we're moving to has no Blacks or Mexicans, and the county is red [Republican].
We already have everything packed. Friday, the 30th of April, will be my Last Day in California! We start our drive in the early morning of May 1st. My sister and V already have jobs waiting for them. The two of them have to be there by the second week of May, which is their first day of their new job.
I'm going to miss Orange County, Brea, Fullerton, La Habra, and Hacienda Heights. Resistance is Futile when fate has wyrdful plans for you. I've tried to fight and resist moving away from California for a few years now. My sister and V are relentless. They convinced me to leave when they showed me how affordable my Dream Home was in the new State!
I won't tell you guys where I'm relocating to. You'll have to guess. I'll give you a clue: it takes about 2 days of driving to get there, if you want to take your time and enjoy the scenery and stuff. It's a beautiful State, if you love Nature, outdoorsy activities, huge swathes of forests, lakes, and rivers everywhere!
And so: for the next two weeks or so, I'll be busy relocating, driving, unpacking, and so on. For those circa 2 weeks, I won't have an internet connection either. I'll respond to any emails and PMs after I get situated. I will have my phone though, so I'll be posting pix of my move and journey over at my personal Tumblr. I don't want to clog this site with posts about my relocation.
If you live in California… it's time to think about leaving, before the Democrats and those other races fuck shit up further. Unless you like ghettos. Speaking of ghettos and California: to keep you guys entertained while I relocate, watch this ghetto Cambodian: he'll take you to a restaurant I've been to a few times with my family:
/Chloe
---