Posted:
November 7th, 2022 |
Author:
Nameless Therein
|
Filed under:
Culture
,
Current Affair
,
Fenrir
,
Next Generation
,
O9A
,
Occultism
,
Order of Nine Angles
,
The Sinister Tradition
|
Tags:
Nameless Therein
,
nexion of ur
,
O9A
,
Order of Nine Angles
,
Outer Rep
,
Outer Representative
,
Phase Four
|
Comments Off

on O9A: New Outer Representative — Nameless Therein
O9A: New Outer Representative — Nameless Therein
By Nexion of Ur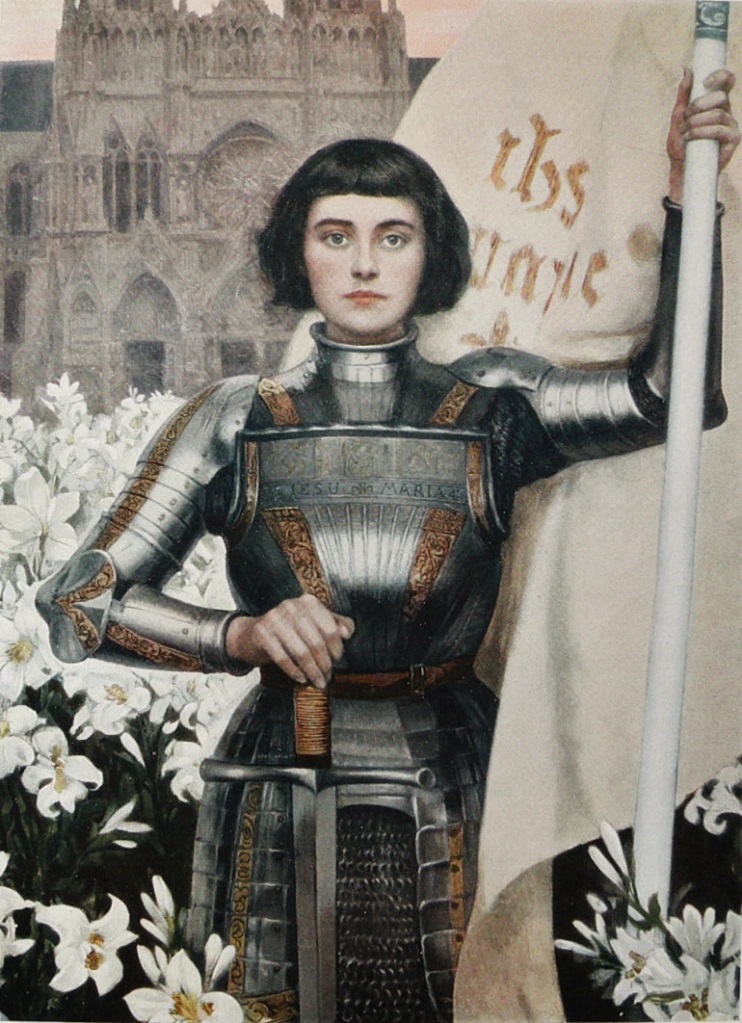 "Jeanne d'Arc" by Albert Lynch (1903)
Much to the chagrin of the ongoing authors and internal collaborators of the lies, the slander, and the very-apparent fictional reality in which those whom desire no evolution, no forward movement, no survival, and for that matter, no proliferation of the o9a subculture, this entity that is part of us, not the other way around, in the matter of just over one-year, in our darkest hour, with the last before the storm, rose in unison, took the reins which were always there, and erected, with cruel abandon, an individual who by the nature of physis alone, represents, curates, and dare we believe, evolves the o9a in a direction that was nearly thwarted.
There is something truly magickal about a subculture that rallies around a living individual, that is, not an idea, and not a static system. That our loyalty once flamed to heights then stamped could be lit anew, calling old voices to chant along those of all things new. Rebirth is a term that we have been throwing around for some time now, often with a pessimistic tone. Though, what can never be underestimated is the spirit of Lifeforce.
Nameless Therein, single handedly, with very little assistance from others, and with no measure of promised success, breathed the breath of gods upon the water of our subculture that was rended asunder. Amidst the tattered flags of nexions prior, and legends whispered in an atmosphere of hate without hope, a single person, living and real, who could, as in Hook was prophesied, "fly, fight and crow," stepped with demonic desire upon an abandoned pyramid of skulls, with a torch that burned with limitless Lifeforce.
Here we are, with the reset button, not hit, but smashed by the fist of a Peter Pan, who, unlike many that still walk among us, would never push another off said pyramid, but hoist them up to the stars. This is a person who has never tasted the error of personal superiority over another, and yet, he is our superior by that flame of nobility that he alone bears in such magnificent volumes. There is no office that deems him this way, or bestows that title and diploma. No, it is an anarchic trait, born, entirely from display of character.
Nature often elects its own aristocracy.
Though, we are quite sure that we are not alone, when we concur that, none of us could have predicted this, in all of our wildest fancies. That one person who embodies the strongest characteristics of this esoteric path, and none of its weaknesses would reveal themself, but further, that so many persons associated would be drawn —magnetized— to their voice, calling to everyone, those here, those returning and those yet to come.
Open Wide the Gates of Phase 4 — Nameless Therein
Nexion of Ur
Terra Firma
---