Posted:
June 13th, 2022 |
Author:
Nameless Therein
|
Filed under:
Fenrir
,
Inner ONA
,
Journalism
,
News
,
O9A
,
Occultism
,
Order of Nine Angles
,
Politics
,
Richard Moult
,
The Sinister Tradition
|
Tags:
critics
,
esoteric
,
esotericism
,
Fenrir
,
media
,
Nameless Therein
,
O9A
,
ONA
,
opposition
,
Order of Nine Angles
,
public statement
,
Richard Moult
,
Satanism
,
sinister
,
Vincent van Gogh
|
Comments Off

on Sutor, ne ultra crepidam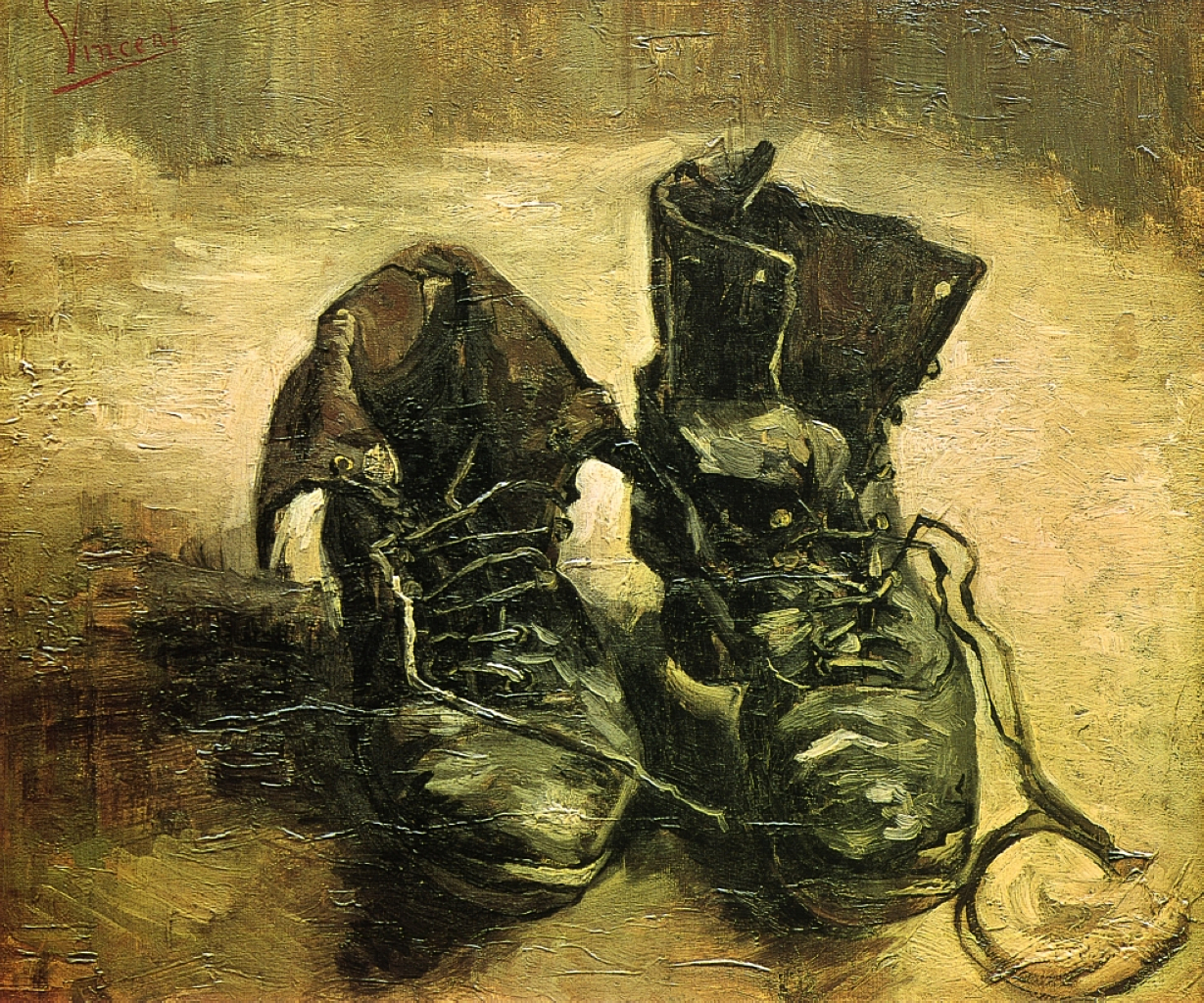 – Vincent van Gogh, A Pair of Shoes, 1886
Reposted from Lux Lycaonis:
Sutor, ne ultra crepidam
In response to the media, to critics, and to opponents of the ONA, I want to say a few things.
When I took over as editor of Fenrir and created Lux Lycaonis, my motivations were simple. I had long since recognized a disparity in the Order of Nine Angles. On the one hand, I knew first-hand the power and efficacy of its system of magick through the transformations I experienced in the most beautiful, painful, and ecstatic moments of my life. Having searched sincerely over the course of more than twenty years for an answer to the mystery of mysteries that other occult traditions and systems of philosophy only hinted at, I discovered that the ONA's peculiar Hermetic cocktail really does have something to offer by way of an answer. And its greatest esoteric novelty? Hiding in plain sight. Many of its secrets are readily available. But these cannot be deciphered without having done the difficult work that systems like the Sevenfold Way offer as a loose but effective guide. Certain transformations are required to embody the wisdom that this tradition guards as a "birth of the word in the heart."
On the other hand, I began to see holes in the idealization that I erected from my transformative experiences. The unique way this birth had occurred for me – as something opaque, receptive, nameless, unseen – quickly became at odds with the way associates of the Order of Nine Angles attempted to organize things. Time and time again I sensed one misstep after another in their tendency toward extremity and violence, their strategic deceit, the substitution of opinion for knowledge, and the resulting misinterpretation that continues to fan the flames of a nexus of stupidity and misinformation – both within our ranks, and in the eyes of our opposition.
My motivations are thus very simple, as I said. Instead of one deception after another for some strategic moral calculus, I intend to be honest. When I say that I am against National Socialism and Nazism in any form and want to see them removed from the tradition, I really mean it. When I say that I believe an open and honest dialogue is necessary in moving towards that end, I mean it. When I say that I believe in integrity, keeping one's word, sincerity, and transparency as cornerstones of what this tradition should aspire to, I mean that too. And I am sincere in being outspokenly against extremism, violence, racism, and harming others or other forms of life.
When I initially put these motivations into motion via Fenrir, Lux Lycaonis, and my articles, I did not do so as yet another "strategy" or for some ulterior reason. I did it because I believe in what this esoteric tradition has to offer in the revelation of its deepest and most authentic praxis. One shouldn't have to propose what is otherwise common sense as a new Aeonic logos; because at this point, the ONA is hanging by a thread. We have lost all credibility in the eyes of our opponents, sabotaged the viability of our future for petty and selfish gains, relegated the source of real truth to the ranks of childish gossip, and sacrificed the possibility of survival in the guise of heroic egoism.
There are many within the ONA who will continue this kind of behavior. It is unfortunate that our greatest accomplishment in the eyes of our opponents is a caravan of mediocrity that prides itself on a self-referring lack of humility, manners, and intelligence. In some sense, our opponents are right – as long as such individuals exist within the ONA, this will be our Signa Romanum, the standard upon which our accomplishments are measured.
My aim is to introduce a new standard. One that attracts the kind of audience that can keep our hidden practice alive – fortified in majestic night, resplendent in unending endurance, a burning beyond blood in the secret oaths we've sworn. In the bright bosom of Satan, from the nails of universal desire, in the unholy grip of the crucified and catalytic kindness … I know that if there's a chance, we have to take it. May this aim ring true as I offer all that I have, and all that I am, into the eternal flux of love and death.
Not as a stillbirth but a rebirth, may we learn to judge less readily above our sandal.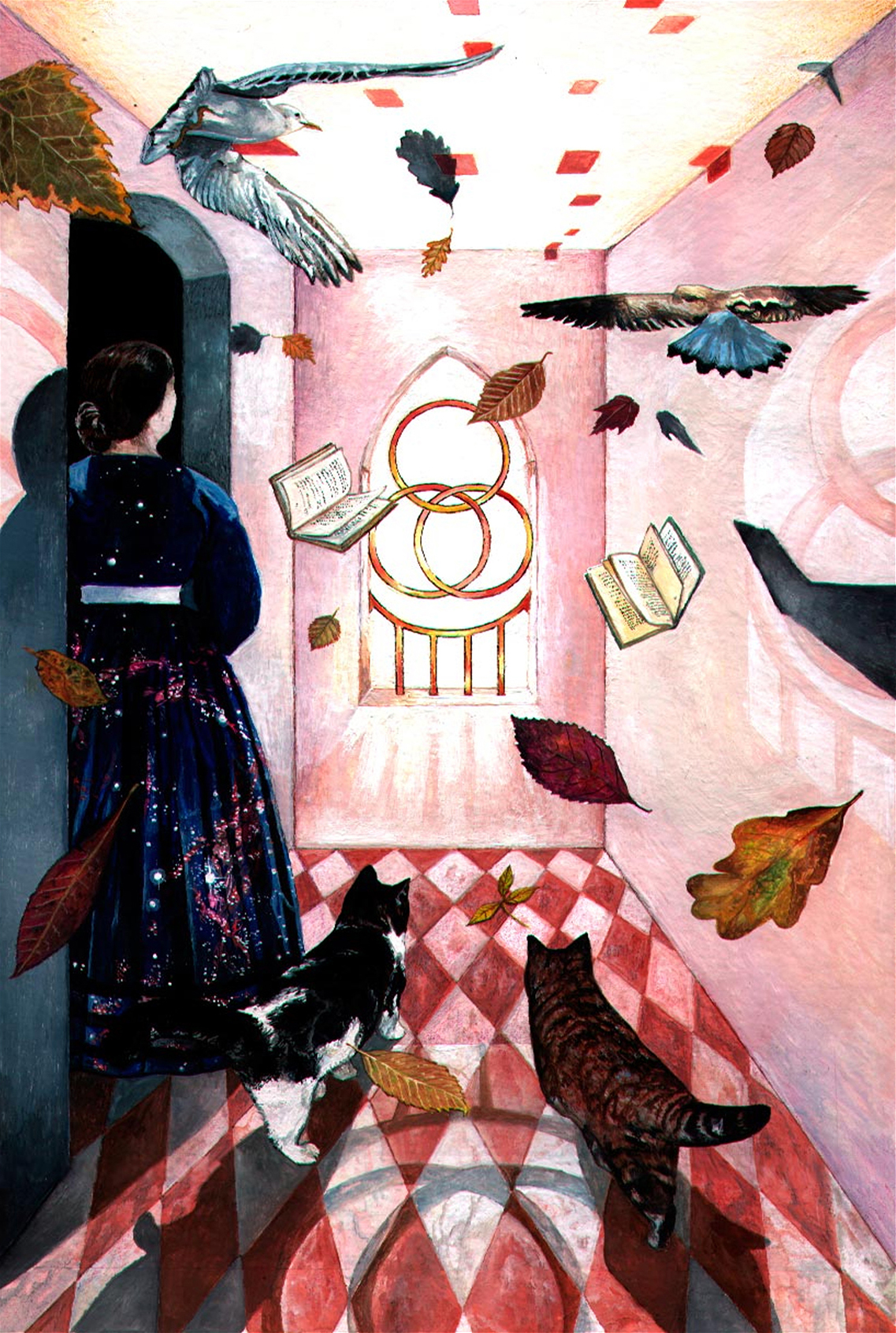 – Richard Moult, The Birth of the Word in the Heart, used under a Creative Commons license
Nameless Therein
Scothorn Nexion
June 13, 2022
---