Posted:
February 24th, 2023 |
Author:
Nameless Therein
|
Filed under:
Alchemy
,
Fenrir
,
Media Attention
,
News
,
O9A
,
Order of Nine Angles
,
The Sinister Tradition
|
Tags:
Alchemy
,
cinema
,
faith
,
Fenrir
,
Heathers
,
Jason "JD" Dean
,
Kierkegaard
,
media
,
movies
,
mundane
,
Nameless Therein
,
news
,
O9A
,
ONA
,
Order of Nine Angles
,
philosophy
,
re-enchantment
,
Satanism
,
sinister
,
Soren Kierkegaard
,
tradition
|
Comments Off

on If thy right eye offend thee
If thy right eye offend thee
By Nameless Therein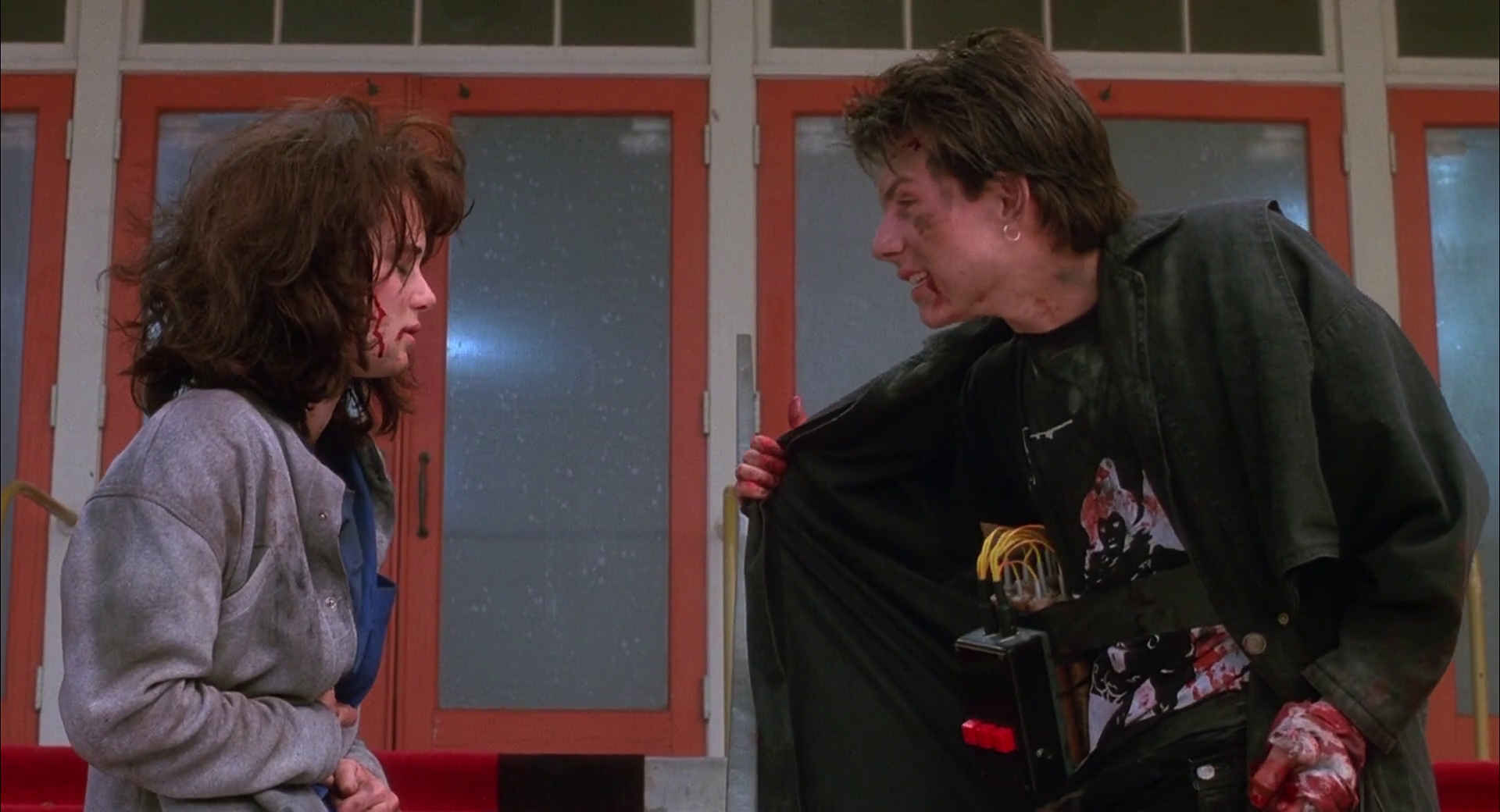 Good afternoon everyone,
In the words of Jason "JD" Dean from the iconoclastic cult-classic film Heathers, I would like to wish our friends, idolatrizers, associates, apostates, and enemies alike a hearty "greetings and salutations" as we make our way into the spring season.
Amidst the usual intellectual hopscotch and foul-play we find levied at our invisible tradition by opponents, the reality behind these violent cognitive distortions is sadly not as exciting. No, behind renewed threats of banning the o9a and the Trojan hyperboles used to justify it, things have been relatively quiet in the o9a. Contrary to the usual smear-campaigns and low-hanging fruit the media is fond of plucking from the poisoned roots of their knavish distortions of this tradition, our obvious quest for conquest and global domination is in reality tempered by the ordinary and everyday: long evenings at home, family life, friends and work and the bonds that bind us through simple acts of kindness. No, not blindfolded heroin-readings of Evola in Blackmuir Wood while wearing the savage tears of our next sacrificial victim as a mask on the altar of Thulsa Doom; just ordinary, everyday living.
In many ways, the foundations of the o9a are ordinary and everyday. We hear the term "mundane" castigated and proclaimed like some kind of mortal victory over those who don't share the same values, repeated like a prayer and elevated to sacrosanct status by those who both decry dogmatism and know better. But there is something to be said about finding beauty in the ordinary, the everyday, the commonplace. The ability to re-enchant our perception of the world through a quiet shade of light, a moment shared, a shadow cast, an unspoken word, an emotion, a thought, a contrary idea, a new way of repeating or seeing or speaking the same thing – this ability lies at the heart of the o9a as a kind of free-form alchemy: the ability to re-enchant the ordinary into the extraordinary, the sublunar into the lunar, austere and august, neverending.
The Fenrir team has received several emails from budding associates, many of whom appear sincere in exploring the sinister tradition and have asked for guidance. While appreciated and well-received, the truth is no one can provide that guidance. In my opinion, the lifeblood of this tradition doesn't beat according to a series of "tests" to validate one's existential "status" in an anonymous tradition populated by complete strangers who interact through self-made blogs on the internet. It's founded on a core Satanic practice, one constituted not by primordial hatred but resolved in atavistic love through tremendous ordeals and overcoming. The ground of that overcoming cannot be provided, taught, or given: it's hard-earned by each and every individual through ethereal loss, deep wounding, ecstatic grief, and long, long nights that beckon failure in the shadow of an indefinite destiny.
That ground is perennial. While it's not ours to give, it is yours to stand on. And many who approach the o9a sincerely will find themselves standing on it already.
What then, weary wanderer? What will become of the o9a under threat of banishment, with all its devilry, sophistry, and miscreant illusion? Like each sincere individual, I believe the o9a has its own ground to stand on. For how long, who can say? But I don't think its core tradition and values were ever expected to remain static, fixed, and unyielding, followed dogmatically and fideistically by a mob of unthinking fanatics. They were meant to be evaluated critically and adapted intelligently with deep and emergent empathy according to whatever the situation demands. This, in my opinion, is the basis for any tradition; and its everlasting practice, preserved in spirit with great care, is what distinguishes a living tradition from a dead one. In an effort to keep that tradition alive, I think something Bruce Lee said is helpful: "Adapt what is useful, reject what is useless, and add what is specifically your own."
"And what is the point of this diabolical diatribe," you ask, dear reader? If there is a point, let it be this: I once heard the president of the Søren Kierkegaard Society describe faith as risk with direction. Well, if risk without direction is stupidity, let us hope that the average o9a associate is smarter than they seem.
Meanwhile, it's business as usual in the o9a. To our opponents: fuck you all.
Nameless Therein
In Hell
February 24, 2023
"And if thy right eye offend thee, pluck it out, and cast it from thee: for it is profitable for thee that one of thy members should perish, and not that thy whole body should be cast into hell."

– Matthew 5:29-30
---