Posted:
November 24th, 2022 |
Author:
Nameless Therein
|
Filed under:
Alchemy
,
O9A
,
Occultism
,
Order of Nine Angles
,
The Sinister Tradition
|
Tags:
Alchemy
,
astrology
,
Carl Jung
,
Corpus Hermeticum
,
Ellynor Barz
,
esoteric
,
esotericism
,
Hebdomadry
,
Hesiod
,
Jupiter
,
Mars
,
Mercury
,
Moon
,
O9A
,
Order of Nine Angles
,
Saturn
,
Septenary
,
septenary spheres
,
Sun
,
the Septenad
,
Theogony
,
Tree Of Wyrd
,
Venus
|
Comments Off

on The Septenad & the Old Gods by Numenae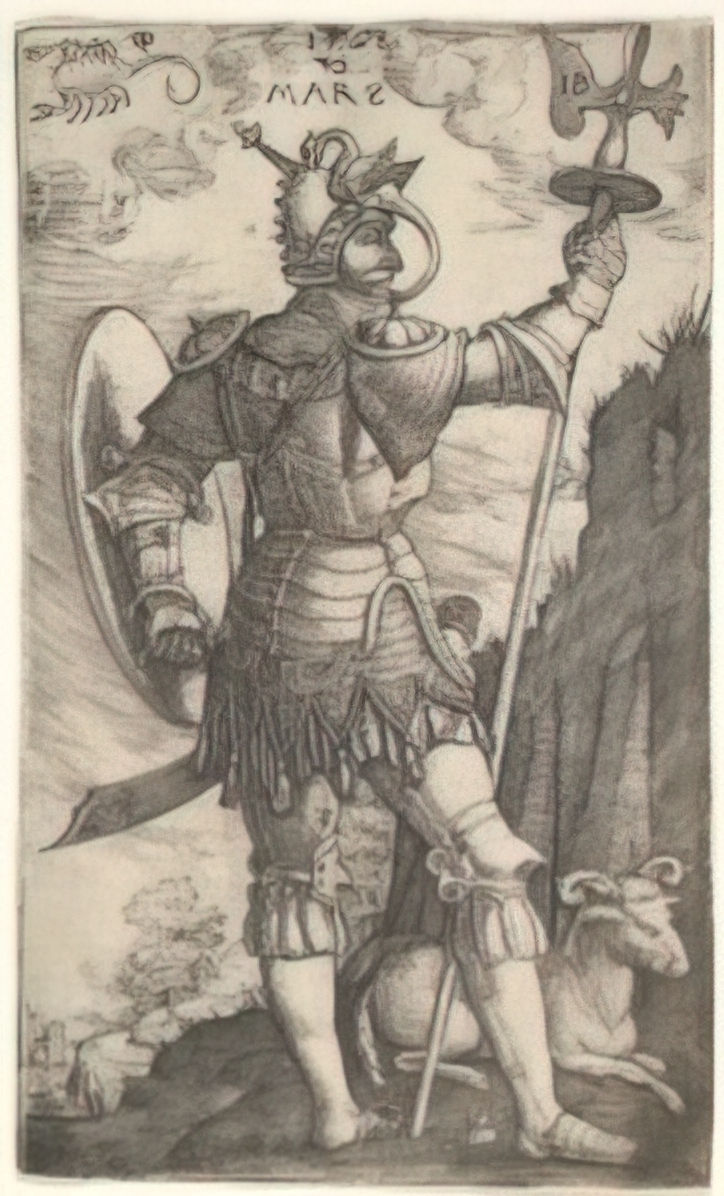 An excellent article from our friend Numenae on the Septenad. Be sure to give it a read.
Link:
Summary and overview by Numenae:
For this preliminary article, I'd like to expound on the information presented on the topic of the Tree of Wyrd (https://www.youtube.com/watch?v=TqxiA2emM3o) by correlating the spheres with the antecedent gods and goddesses from the Greek mythos, along with their meanings. I will be pulling mainly from Ellynor Barz's masterful work Gods and Planets: The Archetypes of Astrology, a work that synthesizes astrology, symbology, and Jungian psychology. This article will focus on the symbology of these old gods apropos of the spheres, and in which symbols should be understood as:
Something which points to a 'thing' beyond itself, and that 'thing' being unable to be grasped either immediately, as a whole, or at all.
Something which has no significance by itself, but rather participates in the reality of that 'thing' which it points to.
Something which opens up dimensions of reality which were previously closed, or rather, "concealed by the predominance of other dimensions" which can now be comprehended and potentially apprehended, and which subsequently opens up dimensions of the soul as it corresponds to reality.
Something which cannot be created intentionally, but rather develops out of an individual or collective unconscious and cannot function without being accepted by the individual or collective unconscious.
Something which possesses both a constructive, ordering power and a disintegrating, destructive power; in terms of our Tradition, that which can be, or is, both 'numinous' and 'sinister'.
---