Posted:
November 7th, 2022 |
Author:
Nameless Therein
|
Filed under:
Fenrir
,
O9A
,
Occultism
,
Order of Nine Angles
|
Tags:
Ariadne
,
contact
,
Contact and horror
,
Contact Fenrir team
,
digestion
,
Fenrir
,
Fenrir contact page
,
Heart of Darkness
,
horror
,
Jean-Paul Sartre
,
Joseph Conrad
,
Nameless Therein
,
possession
|
Comments Off

on Contact and Horror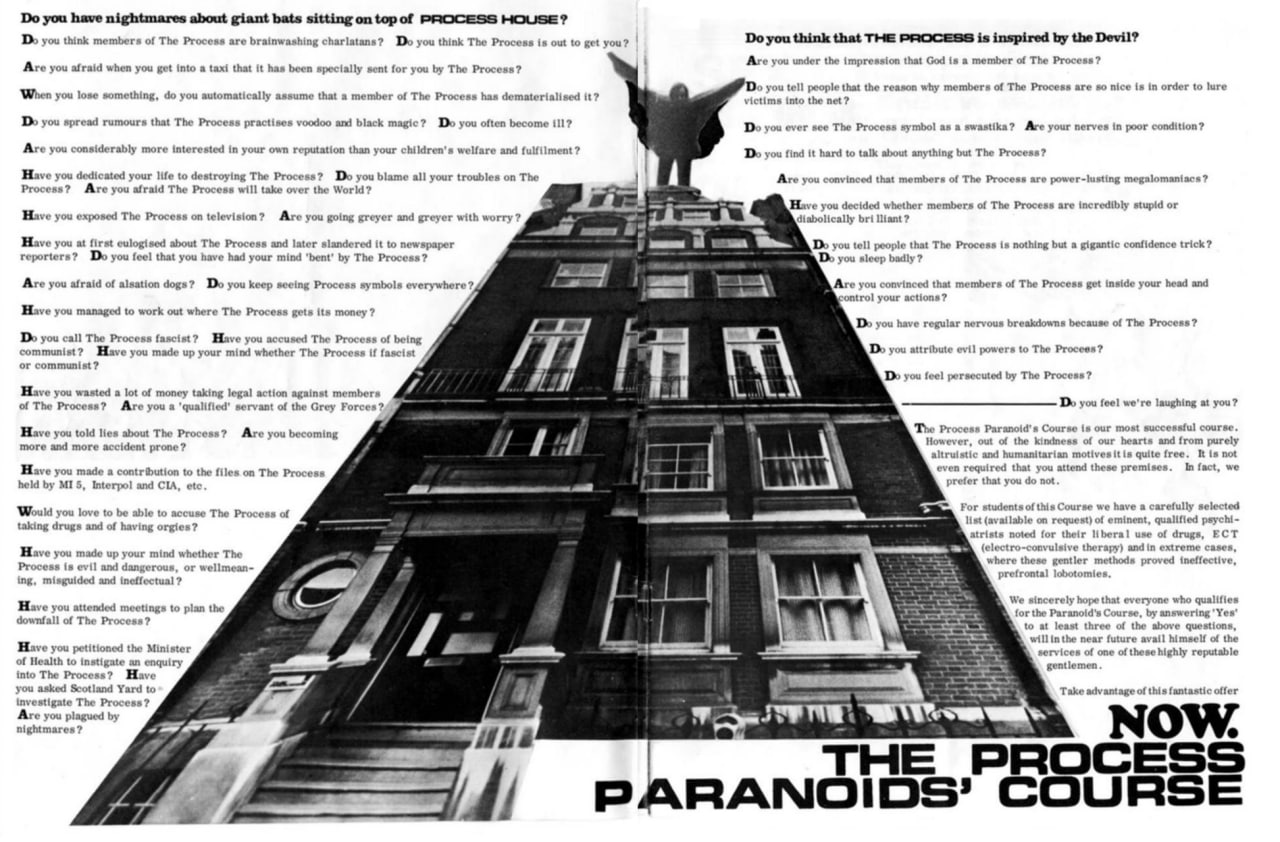 Anything approaching the change that came over his features I have never seen before, and hope never to see again. Oh, I wasn't touched. I was fascinated. It was as though a veil had been rent. I saw on that ivory face the expression of sombre pride, of ruthless power, of craven terror—of an intense and hopeless despair. Did he live his life again in every detail of desire, temptation, and surrender during that supreme moment of complete knowledge? He cried in a whisper at some image, at some vision—he cried out twice, a cry that was no more than a breath—

"The horror! The horror!'"

– Joseph Conrad, Heart of Darkness
Within the long, blood-addled history of the Order of Nine Angles, horror is digested as fluidly as food and water. Jean-Paul Sartre once spoke of a "digestive" philosophy. Indeed, there is something precarious and fascinating about the complex biochemical reactions in the body that aid in the conversion of organic matter into physical sustenance and then into mental energy, ranging from anabolic and catabolic molecular reactions to substrate phosphorylation.
But there is something equally mysterious about the digestion of an idea. More mysterious still is the influence of an idea on the material world, on the brain, and on the body. Most mysterious of all is when the conversion of organic matter into mental energy is reversed. In the case of horror, the physical effects of this reversal can be extreme: inhibiting and activating postsynaptic dendrites, sinking savage claws into the cerebellum, tormenting the amygdala, the septal nuclei, the mammillary body, the fornix, the prefrontal cortex … to be sure, horror can consume, obliterate, debilitate – even possess.
In the following article, my esteemed Fenrir team member Ariadne takes up just this issue: what is it to be possessed by horror? Horror, she argues, is capable of hijacking instinct – the atavistic faculty we trust when no conception or perception of trust is possible. She notes that horror's possessive power robs us of cognition and even pre-cognition. And to restore what is robbed, to expose this feral vandal as a guest rather than a permanent resident, she rightly states that something is necessary: contact.
Ariadne illuminates how horror limits our ability to make contact. Contact – with horror, with oneself, with one another – is necessary to regain what has been taken. And, she says, the first step to contact involves creating the conditions for it to arise.
So we have created the conditions. After a period of secrecy and eremitic silence, we are now making ourselves available for public contact. As Ariadne says, "We forge this clearing in spite of those horrors haunting the guest rooms. We open these windows with purpose." But our reasons, our motivations, and our goals in doing so move beyond the many horrors of the Labyrinth she describes, which she states eloquently and powerfully in the following passage from her article:
The smoke is fading from the air and our eyes are adjusting with hard-earned clarity. Though our walls may suffer the burns of our neighbor's fire, all the while, we will revel in that dance of the rising flame… And then in the clearing of the smoke, we are not those static ghosts, too far away for contact, ever-in-stasis, left to be a footnote at the end of the smirk along a tourguide's lips. We are those who see nothing but opportunity in that newness of the dawn, the wake of the pyre — opportunity to create, to persist, to take radical joy in creative approaches to our own improvement, brick by meticulously hand-placed brick. To emerge.
That article, which explores the relation between horror and contact, in addition to stating our motivations for making ourselves available for contact, can be found at the following link. There, details can be found regarding how to reach us for the inquisitive, the daring, and the bold:
Nameless Therein
November 7, 2022
---