Posted:
April 28th, 2022 |
Author:
Nameless Therein
|
Filed under:
Fenrir
,
Inner ONA
,
News
,
O9A
,
Occultism
,
Order of Nine Angles
|
Tags:
Black Mass
,
Dark Gods
,
diversification
,
esoteric
,
esotericism
,
Fenrir
,
Fenrir team
,
future
,
homosexual
,
homosexuality
,
Loki
,
Lux Lycaonis
,
O9A
,
ONA
,
Order of Nine Angles
,
Sapanur
,
Sapphic
,
Sapphistry
,
sex magick
,
sexual
,
Uranian
,
Uranianism
|
Comments Off

on An Update on Lux Lycaonis and the Fenrir Team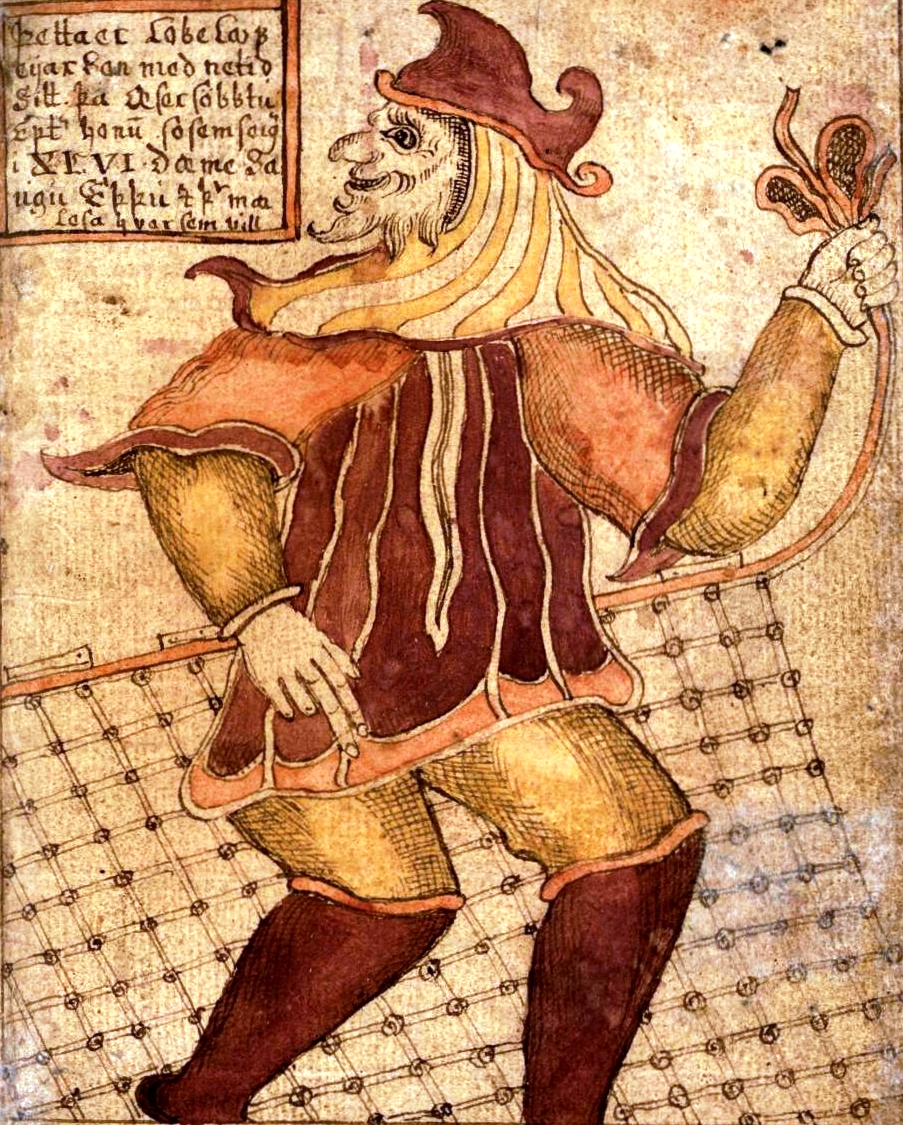 – An image of Loki from the eighteenth century Icelandic manuscript, "SÁM 66"
Good evening everyone,
I wanted to write a brief update regarding the Lux Lycaonis site. Slowly but surely, we have been expanding the Fenrir team, ever on the lookout for those who, through their deeds, ethos, works, and talents, have proven themselves capable of making meaningful contributions to the establishment of a viable future for the Order of Nine Angles.
We recently acquired a new addition to our team, which is now well-equipped to address the philosophical, literary, magickal, historical, mythological, musical, and artistic domains required for that future – all with an eye toward approaching the ONA in a new way, paying homage to its origins but expanding its theory and practice into new spheres of influence.
With that in mind, I want to note that while many of my articles will be relayed to the o9a.org site, much of the content by the rest of our team will remain exclusive to Lux Lycaonis. There have been some updates in the last few days, including new content. And we anticipate an influx of new work on the way.
Much of this anticipated work will address important and overlooked esoteric topics within the ONA. For example, one of our team members is currently completing an article on Uranianism and Sapphic sorcery with respect to certain non-negotiable esoteric sexual techniques. One such technique is Locis Muliebris, which is required for particular rites of the Septenary system. In exploring these and other features of Uranianism and Sapphistry, this author will additionally expound upon the qualities of Sapanur as the patron Dark God associated with homosexual men, who is identified in "The Black Mass: Gay Version."
Which is all to say that there are many interesting things on the way. In addressing these and other topics – topics which have remained at the core of the ONA since the time of its inception but are almost completely overlooked or ignored – we hope to challenge many of the prejudices falsely levied against the tradition by opponents and associates alike. With respect to associates and the future of the ONA, the Fenrir team agrees that we need to call home those who left disgruntled, augment those who are still here but lying low, and call new individuals to the fold who can make the aforesaid contributions. To do this, we aim to emphasize the tradition's strengths rather than its weaknesses as a taste of things to come.
Nameless Therein
Scothorn Nexion
April 28, 2022
---