Posted:
April 20th, 2021 |
Author:
Chloe352
|
Filed under:
Alchemy
,
Anarcho-Nihilism
,
Anarchy
,
Civil War
,
Current Affair
,
David Myatt
,
Drecc
,
Dreccian
,
Fake News
,
Far-Right
,
Generation Three
,
Islam
,
Iteration Three
,
Jews
,
Journalism
,
Junk Journalism
,
Labyrinthos Mythologicus
,
Leftists
,
Liberals
,
Media Attention
,
Mundanes
,
National Socialism
,
News
,
Next Generation
,
Nihilism
,
O9A
,
O9A Nine Angles
,
Occultism
,
Order of Nine Angles
,
Order of the Nine Angles
,
Phase Three
,
Psychic Readings
,
Reichsfolk
,
Reports
,
Satanic Heresy
,
Satanic Polemics
,
The Sinister Dialectic
,
The Sinister Game
,
The Sinister Tradition
|
Tags:
Anarchy
,
Ancient Pagan Traditions
,
Anton Long
,
David Myatt
,
Fake News
,
Labyrinthos Mythologicus
,
Modern Satanism
,
Nazi Satanism
,
Nazi Satanists
,
Neo-Nazi
,
Nihilism
,
O9A
,
Occult Initiation
,
Occultism
,
Order of Nine Angles
,
Order of the Nine Angles
,
Paganism
,
Satanism
,
Septenary System
,
Seven Fold Way
,
The Dark Tradition
,
The Nine Angles
,
The Sinister Dialectic
,
The Sinister Tradition
,
The Sinisterly-Numinous Tradition
,
Traditional Satanism
,
Traditional Satanism. O9A Logos
|
Comments Off

on The Shape Of Things To Come
.:.Everything that exists in this universe develops its suchness, quality, and nature because of its Environment. Time is on the ONA's side. The Future neither belongs to the Right or Left. It belongs to Violence, War, Hate, Competition, and Human death and casualties the likes of which we have never seen: the Future belongs to Human Nature. It's the Kali Yuga after all. Agios O World War 3!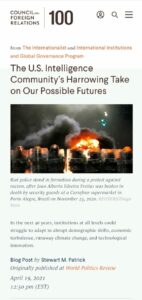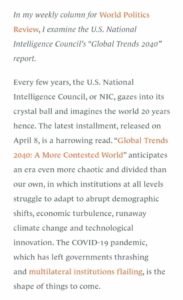 "Abrupt Demographic shifts," that's a funny phrase to mean a number of things. It means here in America Blacks and Mexicans have been breeding like cockroaches, and are beginning to outnumber Whites. By 2040, Whites here will be a minority race. White people today, especially the goofy Whites on the Left don't yet organically understand what it means to be a minority race in a democracy where the Majority rules. If you are White and on the Left and you wonder what being a minority means: you yourselves were once the Majority and you abused and mistreated minorities. Therefore, per Human Nature: as a minority race, you will be abused and mistreated. The future ethnic Majority will not care if you Whites are Left or Right: your skin color is what they will see. Demographic shifts also means that due to global warming and the dwindling supply of drinking water on earth, there will be massive human migrations from the South and Equatorial region into Europe and North America.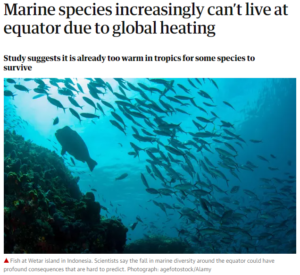 Not even fish today can thrive or survive around the equatorial zone! I think that's both funny and exciting: because it means that there is going to be millions upon millions and millions of Africans and Muslims forcing their way into Europe and Latinos forcing their way into North America, and I'd like to see exactly when White People – Left or Right – will BREAK as a race and begin to hate and kill those migrants.
Read this very carefully: I DOUBT THAT YOU WHITE PEOPLE ARE SO SILLY AND STUPID THAT YOU WILL ALLOW THOSE BARBARIANS TO TAKE OVER YOUR NATIONS, MAKE YOU THE MINORITY RACE, RAPE YOUR WOMEN, AND REPLACE YOUR WHITE CULTURE AND CIVILIZATION WITH THEIRS. The question is: How ignorant are you? How long will you wait and tolerate shit before you break. The White People on the Right already sense that something is wrong.
Besides a demographics shift, there will also be a Shift in the Establishment, which is something we are in the midst of witnessing: Baby-Boomers, the once great stronghold of Conservatism and Traditionalism, are phasing out of social order [dying of old age]. In their place are Generation X, who are in their 40s and 50s; and Generations Y & Z. When we die, we take our views and sentiments and world models with us to the grave. And the new generations of humans, who have become working and tax paying adults, take over the social order, take over professions, and corporations. In this way, society shifts in its views, sentiments, and world models, in tandem to the succession and change in generations. This is so because the word "Society" is a Reific Noun, an abstract noun, an abstraction which is not a concrete object. When we say "society" what we really mean is the collection of human beings of a given area and culture.
Today, our modern/current "society" [which is to say: the current generations of human beings of our modern era] is very Liberal and Left oriented. The majority of our "society" in the West – specifically here in America – are composed of young-to-middle-aged adults who dislike racism, believe in the Egalitarian doctrine, believe in the doctrine of Gay rights [and the liberty of sexual expression], believe in the doctrine of Gender Equality [in Belief and sentiment only: in practice, they have not as of yet manifested equal Gender Pay regarding work and career], etc. And so on.
Because the Majority of our modern/current "society" are Leftist: by Natural Law [in principle], the rich and powerful are making a Big Shift towards the Left. The rich and powerful are shifting their Vested Interests away from old-world "White America" and into the growing New Majority.



In the old days, the "Establishment" – which is to say stuff like News Papers [journalist institutions], corporations, schools, universities, governing bodies [any level of the nation]: and the rich and powerful people who own or control such – had their vested interests in the conservative right leaning culture of White New England. "White New England" meaning stuff like rich White families from the eastern side of America, who sent their kids to Ivy League colleges, who were of the "privileged class" of American social order. Today, the "Establishment" is currently shifting their vested interest into the New Majority: the diverse ethnic races, and their views, sentiments, and world models. It's very interesting, because if you pay attention, you can actually see this great shift of the Establishment towards the Left taking place before your very eyes.
"Vested Interest" is based on a universal biological principle: if you have a culture/colony of bacteria in a petri dish, and on the Right side you have food of no nutrient content and on the Left you had food full of nutrients, the bacteria will gradually Shift themselves towards the source of nutrients. Why? Because of the bacteria's Self-Interest of self-preservation [survival and security] and the Self-Interest drive to obtain well-being and to thrive.
And so, all living entities, biological, super-organismic, systematic, and otherwise, function Fundamentally by this simple Law of Nature. Understand this specific Law of Nature, and you understand how a Nation "thinks" and how such functions fundamentally; as well as understanding how shit like "society," and human migration, immigration work fundamentally. You can even understand fundamentally why ducks fly south for the winter, why trees grow towards the sky, why people are drawn to nice people and stay away from hateful ones, why a girl prefers one guy over another, why political parties say the things they say to their audience, why and how corporations craft advertisements, why some businesses fail while other prosper, why and how cults attract people, why people exercise, why people have recreational sex and with whom, why certain persons like Martin Luther King Jr., Hitler, Lenin, Mao Tse Dung, and Pol Pot had powerful charisma, why some kids at school are cool and popular while others aren't, why some people have influence on others while other don't, what gives a person "leadership" qualities. And so on.
All living entities are Naturally – by Law of Nature – drawn to/toward things that can or will help them survive, have security [be and feel safe from danger/harm], obtain well-being, and thrive [physically, emotionally, and otherwise].
Thus, in Essence, the Establishment is currently shifting Left, because the modern Culture of our "society" is culturally Left leaning. And such cultural Left is composed of the New Majority, meaning Non-Whites [Latinos, Blacks, & Asians collectively outnumber Whites in America now]. In a democracy, the Majority is of great importance. Firstly, the Majority is where the Votes come from that put you into power. Secondly the Majority possess Liquid Assets that make you rich. Liquid Assets is money in your pocket and bank account, which you can spend, which Flows like Liquid and circulates in a given economy. As opposed to non-liquid assets, which is Value and Wealth locked up in homes you have bought or in stock shares of a company you have bought and own, and so on. Non-liquid meaning that you obviously cannot spend your house to buy things. You much first sell your house to obtain money, and then spend that money. Therefore, the liquid assets of the Majority is where the circulating money is found: and the money of the Majority makes you rich.
Therefore, the obverse is also true: in a democracy, as a Minority, you become insignificant to the System and to the Establishment, simply because you do not have the Votes to make anybody powerful and you do not have the liquid assets to make anybody rich, collectively speaking. Hence: the Great Left Shift. All living entities seek their own self-interest, security, survival, and thrift [to thrive]. And the System and Establishment are no different. Because when we say "System" and "Establishment," we mean People who compose such abstract nouns, and People have Human Nature, and Human Nature is accentuated Animal/Biological Nature and Ethos. Therefore, the Laws of Nature, and the needs and drives of Biological self-interest is Fundamental to all human creations, which includes nations, political parties, religions, memeplexes, corporations. Ideology and theories are not Fundamental to human civilization, human economy, human stock markets, human nation-states, human political parties, etc.: Natural Laws and Biological/Organismic drives of Self-Interest are. And the two most powerful driving Forces in all Biological Organisms are: Greed & Fear. Therefore, the emotive/primeval forces of Greed and Fear are what is Fundamentally causing the System & Establishment to shift to the Left, not ideology. Ideology is the rationalization of what is happening or being driven unconsciously and Fundamentally.
All living entities are Naturally – by Law of Nature – drawn to/toward things that can or will help them survive, have security, obtain well-being, and thrive. A country, being a super-organism [an ant is to a citizen what an ant colony is to a country] functions also by this Natural Law. On the level of nation-states, we refer to the "vested interest" of a Nation-State as "National Interest," and also as "National Security." For example, America has National Interest in the Middle East [and the stability of that region], obviously because of oil: thus, having the State of Israel as a key ally serves America's National Security.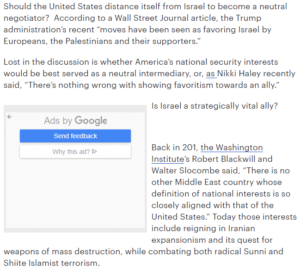 Survive and Thrive mean two very different things. Survive means you stay alive for another day. Thrive means several related things, but fundamentally, to "Thrive" means "Being Better Than Others." Why so? Well, if we consider Neanderthals versus Homo Sapiens [us people], which of the two Thrived? We did! What happened to Neanderthals? They're fucking dead. Why? Because we're better than them: smarter, more collective [tribal, social], more clever, and resourceful, and so on. If we consider Silicone versus Carbon, which of these two Thrive? Carbon. Why? Because of carbonaceous compounds. Every biological organism is carbon based. Why? Because Carbon can easily make atomic and molecular bonds: Carbon can better make bonds with shit than Silicone atoms.
Why did Catholicism in the old days Thrive and prevail in Europe but not the old indigenous paganism of Europe? Because its ideology was coherent, and because the Catholic Church and its Christianity [in the old days, it was the only Christianity] has a very coherent culture and body of praxes, which in turn helps socially organize the humans of old Europe into coherent Culture, Communities, which in turn help such socially coherent humans Thrive. Whereas the old paganism of old Europe had no coherent body of ideology, and was incoherent as a system or tradition, and had no coherent body of practices: something, such as a memeplex which is itself incoherent cannot create from its incoherency something which is coherent.
So the formula or equation looks like this: Less Energy to More Gain = Beneficial, Beneficial = Thrive. Thrive leads to Dominance. Dominance leads to Hegemony. Hegemony leads to Genetic Drift. Genetic Drift leads to New Species. New Species arising = Evolution. Each of those variables/vectors is a step in the process of Evolution. Millions of years ago, when dinosaurs roamed the earth, mammals were tiny and insignificant rodent-like creatures. When the dinosaurs died off, those mammals began to Thrive in their new environment. The more they Thrived, the more they Dominated their biome or sector of their ecosystem. With that Dominance came Genetic Hegemony which also means that a given breed or species biologically [in number] out numbers other creatures in population size. With Genetic Hegemony came Genetic Drift, which is when genetic mutations occurs in a given population. From Genetic Drift came new kinds of mammals. Mother Nature favors organisms that have the ability and capacity to Thrive and develop towards Hegemonic Status: because they have proven their ability to not simply survive, but to Thrive, meaning their genes are capable of replicating easily and are strong [resilient]. Mother Nature has her own self-interest based agenda: to continually exist for billions and billions of years; and therefore any organism which has the ability and capacity to achieve Thriving Status, helps Nature continually exist. Those who can no longer Thrive, lose Nature's favor, they fall from grace, and will gradually die out.
Coherency is a second element of Thriving: a small incoherent scattering of humans, living as solitary creatures in caveman days versus a tightly coherent tribe of humans: the tribe of humans Thrive because their genes can better spread. One or two trees versus a jungle: the one or two trees are incoherent, disorganized, and therefore their genes/seeds don't thrive well. Whereas the jungle Thrives so much, we call such an "ecosystem," and such ecosystems have been around for hundreds of thousands of years. Thrift [the noun of Thrive] is a Fractal Principle in this universe. Everything in this universe develops/evolves towards the condition of Thrift or it goes extinct. Which is to say that everything that exists in this universe develops always towards states of Betterment and always seeks to be "better" than others: hence evolution involves competition. Nation-States follow this same fractal principle, and so does the Establishment [the rich and powerful]. Every things seeks to be Better and to be better than others. Hence: the rich and powerful will always – by Law of Nature – seek to be richer and more powerful than others [the common/generic population].
Many factors and conditions are involved in the concept of Thriving. The more evolved the creature, the more sophisticated the factors and conditions become. Coherency is one factor even trees will use to achieve Thrift [the noun of Thrive]. The environment, and the ability to adapt to the same, is an obvious condition that influences Thrift. In the human being, we also have the factor of culture. Culture is a memeplex composed of a tribe or people's accumulated skills, knowledge, practices, mythos, customs, and way of life. Culture causes people to amalgamate together, in the same way as to how trees amalgamate into forests, which is Coherency. Religion, its doctrines, rites, ceremonies, etc, is another factor which influences Thrift in humans: it amalgamates human beings into a very coherent culture and "society." And Ideology is a factor in human Thrift.
In the proper time and place [context] in old imperial Russia, when peasants had no rights and were abused by the System, Communist Ideology became a powerful factor of Proletarian/Peasantile Thrift. No matter how robust an ideology is, by the time it reaches the common/average person, said ideology is reductively reduce to primitive concepts. Communism reduced for the illiterate peasant to understand: "Us peasants good. Them aristocrats bad. Them oppress us. Us kill them. Us get power. No more bad for us."  But that ideology, reductive or otherwise, amalgamated peasants into a tightly coherent social order, into a Mob, a Majority, which out numbered aristocrats and the ruling class. And being out numbered, the peasants won their liberation, and thus Thrived.
All ideologies, by the time they reach the common public mind and its primitive level of comprehension, end up being reductively reduced into the same primitive conceptual equation, with only a few minor alterations. To illustrate: National Socialism during the 30s= "Us Aryans good. Them Jews bad. Them oppress us. Us kill them. Us get power. No more bad for us." Christianity during Christendom = "Us Christians good. Them pagans bad. Them oppress us. Them fed us to lions. Us kill them. Us get power. No more bad for us." Buddhism during the early days in India = "Us Buddhists good. Them Hindus bad. Them oppress us. Us kill them. Us get power. No more bad for us." Islam = "Us Muslims good. Them infidels bad. Them oppress us. America is White Devil. Us kill them. Us get power. No more bad for us." Leftism = "Us Leftists good. Them Rightists bad. Them fascists. Them oppress us. Us write fake news about them. Make people scared. Us gunna put them in prison. Us get power. No more bad for us." But such ideologies, reduced or otherwise, have the power to bring people together, which is Coherency, which helps you Thrive.
"Economic Turbulence," as mentioned in NIC article, is a very important and beautiful thing. It is something the Right and ONA need to keep their eyes on. All things come into existence because of its environment: Remember it was Germany's economic turbulence due to 1) The repercussions and consequences of WW1 & 2) The Great Depression and its economic global influence, that was the environmental condition which made it Ripe for Hitler and his Party to take over Germany. Most revolutions in history took place at the cusp of economic turmoil.
The Left better fucking pray that the national and global economy doesn't become depressed or turbulent! Because when it does: the Time will be Ripe for the Right, Far-Right, and ONA individuals to revolt and take over nations. History repeats. Barbarians were at Rome's gates back then: Barbarians are at our gates now. The last few generations of the Roman rich and ruling class inherited their family's and ancestors imperial wealth, and spent it all, bring the Roman Empire into its state of Decadence/Decay; which helped the Barbarians eventually take over Rome: and today, the Establishment have spent their wealth indulging themselves [we now even know they had sex cults and Epstein shit], and have brought – by way of Liberal ideology – the West into its state of decadence/decay.
"Runaway Climate Change," is beautiful. There is nothing the Left can do about it. Desertification will take place where deserts grow bigger. Africa and the entire Middle East region is a big fucking desert: those deserts will get huger and become hostile to human life. It's wonderful. I can feel the collective heart of the Left crying and bleeding for all of those unfortunate Africans and Muslims. Yes, cry for them. Yes… let them all into Europe. It's your humanitarian duty! At what point will the Left break, snap, and hate, and become racists, and racialists? You become what you hate. You Leftist piece-of-shits hate the Right and Far-Right so much: you will, one day in your fucking life time, hate, become racists, and fascists, as you try to retake control of your fucking nations. I love it.
If conditions on earth get worse, especially if economies weaken, there will be a World War 3. War is a profitable business! Just ask the Rothschilds.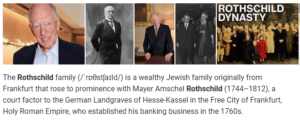 A world war will give all of us legal sanction per the State, to kill. To slaughter hundreds of millions of people. It will all be legal and heroic! The 10th – 13th Satanic Points [of the 21 Satanic Points]: 10. Forge not works of art but swords of death, for therein lies great art. 11. Learn to raise yourself above yourself so you can triumph over all. 12. The blood of the living makes good fertilizer for the seeds of the new. 13. He who stands atop the highest pyramid of skulls can see the furthest.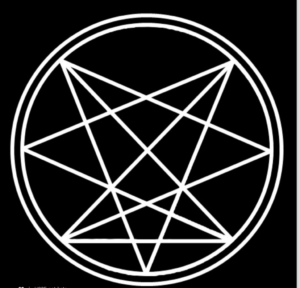 The ONA's Septenary Star, remember corresponds with both Mars and Sacrifice. In War, the pass-time and sport of the God Mars/Ares, the slaughtered are blood sacrifices. During a World War, it will be legal and heroic to engage in global Human Sacrifice! Such is human nature.
This Kali Yuga is necessary: To enlighten us. We've been brainwashed for too long by religion and ideology to believe that as humans we have changed into something better than human: where, in our delusions, we believe that things like racism and racial prejudice are extinct and unreal. Where we believe that systematic oppression by government and political powers are extinct, fake, a thing of the past. But the past few years, as we enter the Kali Yuga, have shown us otherwise, hasn't it, my friends? It's funny to watch, such ignorant and delusional faggots Wake up… Wokeism.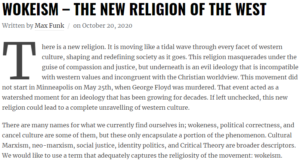 Racial Justice, as they call it. Predictably, the Greedy Leftist Journalists [a redundant phraseology now], feed the fire and flames. It's hard these days to read the news, and not find at least 3 "journalistic" [fake] news articles about some Black guy getting hurt, beat, or killed by what are portrayed to be psychotic racist angry White clowns in uniform.
You know, there are a lot of minority races in Prison today, aren't there? You guys have no idea what is happening do you? I'll explain what is going on:
Most people in America are in prison for drug related offenses.
Marijuana is legal today in many states, and will become legal everywhere.
Other recreational drugs will be legal. In Oregon it's legal to possess small quantities of other drugs.
This means that due to the Leftist change in the law, they are Fishing out Blacks and Mexicans who are in prisons for drug related stuff.
In turn, as Whites become the minority race in America, more White People will be going to prison for fake crimes, such as racism, racial hate.
Which is why you are now seeing more and more White cops get caught up in this Wokeism shit, and go to prison.
The New Majority are Fishing out their own Kind from those Prisons: and they will be filling them with the new minority race: White People. Welcome to the minority class. This is Democracy.
And those Blacks know exactly what they are doing. Here, on the streets, we've had a term for the exact game they are playing with White cops and White people. My friends call it: "Muck Games."
"Muck" means muddy, soiled, dirty. Like when it rained, and mud gets on your shoes, we say that your shoes got "mucked." And so a "Muck Game," is when you are in a tense situation, such as a fight or argument, and instead of trying to defuse the strong emotions, you muck the situation further by making things worse. But in a special way.
Muck games are usually played by girls with boyfriends. When we get into fights with them, such fights makes us upset or angry. Because we are smaller physically then guys, and can't physically hurt them, to get even for hurting us, we become Passive Aggressive, and push their buttons to provoke them, upset them, make them more angry, make them frustrated and aggravated. That's a "Muck Game." The guys will say usually, in a state of huge anger: "Bitch fuck you and your muck games! Get the fuck out of my face!" Here's an example of a Black guy playing muck games with a White guy: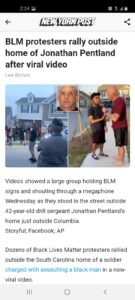 So the backstory is that the short Black guy was walking around and loitering in a neighborhood for 15 minutes. A White guy comes out and tells the Black guy to keep walking and leave the neighborhood. The Black guy knows: 1) He is physically smaller than the White guy, 2) That everyone has a camera these days and will record whatever happens between him and the White guy, & 3) He knows that the Left Media and the Black Lives Movement is on his side: therefore, he becomes Passive Aggressive and plays muck games with the White guy. Why? In order to provoke the White guy to become very angry ON VIDEO. When any human being or animal experiences very strong emotions, we become irrational and say things we do not really mean to say. Any of us who have been in a fight with a significant other or friend will know this. And so, you can see the White guy falls for the muck game and becomes very upset and aggravated, and he said aggressive things he shouldn't have said and would not rationally have said.
The video and story gets passed around by the stupid Leftist Journalists who feed the flames; and we know those Journalist institutions are doing so to simply make themselves money because they are going through an existential crisis right now. Therefore what? Therefore those journalists are willing to make a public sacrifice and "victim" out of that White guy, to get him in trouble, to even put him in jail. For what exactly? For money. And after the video goes viral, you see a large group of BLM Leftists and Social Justice Warriors amass outside of that White guy's house. What is that exactly? It's a Witch Hunt! In the old days Social Justice Warriors pointed fingers at ladies and called them witches, and those "witches" got killed. Today the Left and Social Justice Warriors points fingers at White People, call them racists lunatics, and those White People go to prison and they amass outside of your house. If it were legal to burn people, those Leftist fuckers would have fucking torches and they'd burn the White guy, his wife, and his house.
Welcome to the Minority: where your fucking skin color will get you in trouble and make you a criminal! This is Democracy: the Rule of the Mob. The Mob do Witch Hunts.
I feel very bad for White cops, who don't know or understand that the Black people they pull over are playing muck games with them. Those Black people know exactly what they are doing. They know cameras are on them. They want you to lose your mind and rational faculties in a fit of rage. Same phenomenon as "road rage." So they can demonize you as a psychotic racist hater. And those muck games are very dangerous for cops. Why? Because when we are under the influence of rage and great anger, we are irrational: and a cop with a gun who is provoked into rage and is irrational will do very irrational things: pull the trigger. Not out of hate and racism mind you! That's what the Left and their Journalist scum want you to believe. They are provoked into an irrational state of emotions by the muck games, and when we are angry, mad, enraged, consumed with passion, we do and say things we do not mean, we say and do things out of our normal character of ethos.
You White cops who are on the Left have a few years to think about things. Because, in a few years, a decade, regardless of whether you are on the Left or Right: you will go to prison because of their Witch Hunts and muck games. This is what Systematic Oppression and Systematic Hatred looks and feels like. The System and Establishment have Shifted Left, they now support the New Majority because that is where the money and votes are. As a minority race, you will be abused and mistreated, and you will be the target of Witch Hunts: whether you are Left or Right. And this is just the beginning. It will get worse for White People, and White Cops when the Mexicans learn how to play muck games too. If you are White and on the Left, you might as well join us on the Right: because in Time, you will be abused and mistreated like a hateful racist and go to jail for it. I promise you. You are the new minority. The System and Establishment have forsaken you for money and power. That they are willing to make sacrifices out of you White cops, to put you into prison for the rest of your life, should wake you from your ignorance and delusions. The Mob, the System, the Establishment, the Journalists will abuse and mistreat you. Welcome to the minority. This is Democracy. You will learn to hate it as much as I do one day.
You see, you do not have to go out and ever commit a crime with intent or whatever: the Crime will come to you. The System has turned against you. This is just the beginning. Not only will America get worse, but so will the whole world. This is the Kali Yuga. It's down hill from here. And if the Left maintain power, things will get far worse for you as a White Person. The only thing that can stop this is a Civil War, and a global conflict.
O you heuens which dwell in the First Ayre, the mightie in the partes of the Erth, and execute the Iudgment of the Highest! To you it is sayd, Beholde the face of your God, the begynning of cumfort, whose eyes are the brightnes of the hevens: which prouided you for the gouernment of the Erth and her vnspeakable varietie, furnishing you wth a powr vnderstand to dispose all things according to the providence of Him that sitteth on the Holy Throne, and rose vp in the begynning, saying: the Earth let her be gouerned by her parts and let there be diuision in her, that the glory of hir may be allwayes drunken and vexed in it self. Her course, let it ronne wth the hevens, and as a handmayd let her serve them. One season let it confownd an other, and let there be no creature vppon or within her the same: all her members let them differ in their qualities, and let there be no one creature aequall wth an other: the reasonable Creatures of the Erth let them vex and weede out one an other, and the dwelling places let them forget thier names: the work of man, and his pomp, let them be defaced: his buyldings let them become caves for the beasts of the feeld. Confownd her vnderstanding with darknes. For why? It repenteth me I made Man. One while let her be known and an other while a stranger: bycause she is the bed of a Harlot, and the dwelling place of Him that is Faln. O you heuens arrise: the lower heuens vnder neath you, let them serve you! Gouern those that govern: cast down such as fall! Bring furth with those that encrease, and destroy the rotten! No place let it remayne in one number: ad and diminish vntill the stars be numbred! –19th Enochian Call
/Chloe
---