Posted:
November 13th, 2022 |
Author:
Chloe352
|
Filed under:
Alchemy
,
Anarchy
,
Culture
,
Current Affair
,
David Myatt
,
Drecc
,
Dreccian
,
O9A
,
O9A Nine Angles
,
Order of Nine Angles
,
Order of the Nine Angles
,
paganism
|
Comments Off

on A Swing Of The Pendulum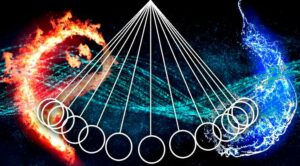 .:.A response to the Fenrir Team and a general thinking out loud to the general ONA audience:
I personally like Nameless Therein a lot. In more ways than you think. He is a "sight for soar eyes," as they say. I made my first post here in nearly a year on November 8th about a pendulum swing for a reason.
The reason being that ONA also has gone thru a pendulum swing. What I'm talking about, and let's just get down to business: Agencies working thru the Tempel ov Blood have fucked shit up for ONA. The ToB has pulled ONA into a very extremist and radical direction, which eventually harmed its public image and spirit. On top of that, because the general public and junk journalists can't tell any difference between the ONA the ToB fabricated and the ONA Anton Long fabricated, those journalists since 2018 have been killing the ONA. Which is why it's now publicly dead: which is why you see the Old Guards take all of their websites and blogs down, and they have vacated.
Nameless Therein, represents the total opposite swing of the pendulum. I want nothing more than for him and all of you guys on the Ferir Team, Beast Xeno et al, than to see you guys go with that dialectical pendulum swing and take ONA into a place that is more intellectual, more philosophical, more spiritual, more Pagan [re: more meaningful and edificatious ((having the quality of Edification))].
But if such a pendulum swing calls for the need of a leader or an Outer Representative: then don't just take that post/office/title. There is a right and proper way to get that office and title as a descent and honorable human being. Descent people don't take what does not belong to them. Ask the Old Guards or Anton Long for it, if such is what you desire. Since Anton Long stopped being Grandmaster of ONA, there will always be a power vacuum. I understand that such a vacuum will be filled by somebody. But there is an honorable and right way to fill that vacuum: just ask. Don't ask me though, I am nobody to give or offer titles and leadership positions in ONA.
I find myself back where I started in 2013. Back then, I resigned as Outer Rep because of the ToB. 2013 was when the ToB began their entryism. At that time, a book author had published a fiction novel which used the ONA as a story prop. In that novel the ONA was some organized crime cult which went around committing murders and so on. The Old Guards bemoaned amongst themselves how ONA was all soft and how it would be great if the real ONA was like the one in fiction.
That bemoaning set the stage for the entryism, where the ToB [I shouldn't say "ToB", to be more accurate: ToB was acting under influence of professionals] began talking about how the ONA needs a leader, and one that is hardcore and dangerous; certainly not some outer rep like me who spent time softening ONA with essays on Buddhism and Natural Philosophy.
And so at that time there grew in ONA two opposing factions: 1) one faction wanted ONA to be leaderless & 2) the other faction wanted a hardcore leader in order to make ONA hardcore.
The unfortunate thing about all of us human beings is that we learn to acquire our organic intelligence the hard way: I wanted to tell the Old Guards and general ONA population back then that if you guys follow the example of David Myatt and C18 and become hardcore radicals with radical political views, that you will reap the same exact end results as David Myatt and C18 did in the past.
Any group of people who demonstrates that they will use lethal violence in order to push their radical political beliefs will be perceived as a threat to the State. And so therefore the State will send its agents provocateur into such threats to disrupt your group, cause internal strife and distrust, in order to break that group up and neutralize it. Having a leader makes the job of such agents even more easy because you simply have to decapitate that group of its leader, and the group resultantly falls apart thereafter. It's this stupid and silly mistake the Far Right has been making for 70 years.
But people don't listen. They need to learn their lessons the hard way. And so fast forward to today and what happened? Thru the ToB, young kids got radicalized, they couldn't tell the ToB's fabricated ONA apart from Anton Long's, the kids were manipulated to commit violent crimes, they went to jail, agents got promoted, journalists sensationalized this shit: journalists got paid, that nut case from Hate not Hope furthered his political ambitions of gaining further influence, George Soros danced around gleefully: they're all happy and well off now, and ONA went to shit. They're just looking for the Next Boogyman to use to further their careers and profits/power: and ONA was a good boogyman. So I left ONA back then in 2013. If they want to take ONA into that direction: fine, but I'm out. And so we all learned our lessons didn't we? It only took a decade. Which all brings me to why I left ONA in February:
PENDULUM SWING
I've been doing a lot of soul searching these past few months. I've come to realize something I find very emotionally difficult. Two maxims have been repeating in my mind and echoing inside of me for the past year, since the beginning of 2022.
The first Maxim is something my grandmother and the old people in my culture say: "You will stumble upon that which you hate."
I've come to realized that the ONA has become the very things I hate in life.
I hate democracy, because its premise is faulty. The rhetoric of democracy is that: if we get rid of the power of the King, then the "people" will have power to rule themselves. But is that the case? No, people in a democracy have no more power than serfs and indentured servants did in old Europeans kingdoms. In a democracy, cabals and organized groups of rich and powerful men control the government and country [Deep State as Trump and company calls it] and wield strong influence.
ONA has been democratized: we have gotten rid of Anton Long, gotten rid of his post as Grandmaster, stopped him from writing primary source ONA MSS. Just like England did with its monarch. And just like in any democracy: organized groups end up playing entryism and gaining control and influence: ToB did it to ONA. It's the same pattern that took place in the USSR: an organized group of people used communism to gain influence on their Russian audience/market, took control of the country, gain their profit and career promotions… and ran Russia to shit with the collapse of the Soviet Union.
I hate Liberalism. And ONA has become very liberal. Just like how America is liberal. For example, there was a time in the long past when WASP [White Anglo-Saxon Protestant] had a meaning. Today, because of Liberalism, America has destroyed its Traditional Religion of Catholicism and Protestant Christianity, and so, there is no more "P" in WASP. America is so Liberal today, that any inkling of ethnic or racial consciousness is deemed to be racists. Ask a group of young White people in America who were all born and raised in this Liberal society of ours what their ethnicity is, and I can guarantee that most of those young kids won't even know [lack awareness/consciousness of the fact] that they are Anglo-Saxon. And so there is no more "AS" in WASP.
That same Liberal pattern is inside ONA. Because all of us, as with all things in nature, are a product of our environment, and we all are born and raised our entire human lives inside of a Liberal society [since the 70s]. ONA has gotten rid of its Traditional religion: Traditional Satanism. You can be any type of Satanist or even any type of religion you want in ONA these days… even a Buddhist [me].
And like how America did away with its own Culture: ONA has Liberally done away with its culture. To the extent where the Old Guards, in creating the Hebdomadry Way [or whatever it's called] said in simple English: We went thru the entire ONA corpus and we have deemed 99% of the whole thing to be useless. Cultural praxes in ONA meaning stuff like the ceremonies in the Black Book of Satan, and so on.
And just like how America puts the "American Dream" as a carrot on a stick, where it tells Americans: all that old religion, culture, and shit don't matter because what you want and are seeking is that nebulous American Dream: ONA and the Hebdomadry Way puts the concept of "Lapis Philosophicus" [a very nebulous abstraction] as the carrot on a stick were they say: all that Satanism stuff, the ceremonies, the magic and shit, that all's dumb and useless, all you want and need to chase after is that carrot on a stick!
All the Liberalism that the ONA has become, even going so far as to parrot Liberal society in saying that in ONA there exists "gender equality," going so far with Reichfolk in saying that all racial diversity is Numinous and divine, and having detoothed Anton Long [making his primary source ONA MSS only "guidelines" and not binding], has led me to the second Maxim that now echoes in my mind.
Dan Dread said/coined this second Maxim. He once said: "If Satanism can meaning anything, it means nothing."
Today, because ONA has done away with all of its old institutions – grandmaster, traditional religion, traditional culture, binding concepts, values, etc – it can mean and be anything to anyone. ONA has no established political standard. ONA has no established ethical standard. ONA has no value system. Anybody can be ONA, and as an ONA associate you can pick and chose different ONA ideas to be ONA in your own way. Some ONA people are communists, some are capitalists, some are Leftists, some are Rightist, etc. ONA today can be anything you want it to be. And so, because it can mean and be anything: it is nothing.
And that is a very big problem, as I have come to see: the problem is that because ONA is today very liberal and without established rules: people can come in, identify as ONA, or as a Nexion, and say shit like: we stand for rape… we stand for torture and rape of children.
But the problem with people being born and raised in a Liberal environment is that we do not like established rules and ethics. Because the moment Anton Long or the Old Guards say something like: "Okay… this has gone too far, we need rules and ethics" we'd all whine and cry shit like: "That's dogma! We have a right to live our lives like we want!" ONA has no established system of value. It values nothing. It means nothing. It can be anything.
I now know that the older I grow up, the more conservative I become. I do have my one value system: I value Traditional Religion, which is why I continue to be a Theravada Buddhist, because it's the religion of my people and race. I value Thai, Khmer, and Chinese cultures, because those are the cultures I was born and raised in and are the cultures of my own race and people. I value Ethos and Ethics based on the concept of Honor and Decency. And because of such concept of Honor and Decency, there are things, behaviours, actions, ways of speaking, ways of carrying yourself in society, ways of interacting with your elders and superiors that are "right" and "wrong."
Many times in the past, often in Nexion Zine, I will play the devils advocate, and rhetorically write things and say things in order to see how ONA people and the Old Guards will react. For example, if I use rhetoric to make it seem like rape is fine [militaries used it in the past, etc], would they put their foot down and actually show an inkling or desire for ethical boundaries? Would they stop being Liberal and give Anton Long his teeth again where they say that such conduct and actions go against what ONA represents and values [indicating a System of Values] because it says so in such and such primary source text by Anton Long? How far must things be taken before ONA realizes that lines need to be drawn, that Ethos and Ethics need to be revisited and addressed, that boundaries need to be set, that ONA needs to represent something, that it needs solid ground to stand on: in order to be meaningful and edificatious?
I am at a point where that unless ONA changes, if it stays the way that it currently has become: then I cannot endorse it, support it, or associate with it, because it represents everything I dislike about our current Western Liberal societies, and because it [ONA] is so nebulous today that it is meaningless. Unfortunately, the people who can change it: the Old Guards and Anton Long, are no longer here, and may not even still understand that something is fundamentally wrong and broken with ONA today. By their fruit ye shall judge: it only takes a good look at the fruit/people that ONA has been producing for the past several years, to understand that something is broken. Newton was right after all: certain changes we made in the past to circumvent the Blackwood Problem created unintended negative causal reactions.
These are my last moments in ONA. Even though ONA doesn't represent me anymore, I still have a sentimental attachment to the spirit/egregore/volksgeist of ONA which brings me back to check up on it. I hate to see it die because it is broken. In the old days, it would have been easy to work to fix the problems because Anton Long was around and you could just talk with the Old Guards about issues and they would relay such talks to Anton Long who would fix things for us. They are all gone; if they are around, they seem indifferent.
My sentimental attachments to the spirit of ONA just gives me an instinctive reaction when people seem to claim leadership or claim to be outer rep… but at this moment in time, I must admit that, I secretly believe that such might be a workable idea. But, like I said: there is a proper and decent way to get that title and post. I'll hang around for a couple months, to see if the Old Guards will come back to help fix the problems. If they don't come back, it means they wish for ONA to indeed publicly die away. And I will follow their cue and sever my sentimental attachments permanently. I've learned a lot from ONA, and I gained a very valuable Life Skill from it: writing. All that being said: the pendulum swing ONA is going into, is a good swing. I hope it will be fruitful.
---