Posted:
June 22nd, 2021 |
Author:
Chloe352
|
Filed under:
Acausal Theory
,
Alchemy
,
Anarcho-Nihilism
,
Anarchy
,
Current Affair
,
Leftists
,
Liberals
,
Mundanes
,
neo-marxism
,
News
,
Nihilism
,
O9A
,
O9A Nine Angles
,
Occultism
,
Order of Nine Angles
,
Order of the Nine Angles
,
Rounwytha
,
The Sinister Dialectic
,
The Sinister Tradition
|
Tags:
Alchemy
,
Ancient Pagan Traditions
,
Anton Long
,
Left Hand Path
,
Modern Satanism
,
Nihilism
,
O9A
,
Occult Initiation
,
Occultism
,
Order of Nine Angles
,
Order of the Nine Angles
,
Paganism
,
Satanism
,
Septenary System
,
Seven Fold Way
,
The Dark Tradition
,
The Nine Angles
,
The Sinister Dialectic
,
The Sinister Tradition
,
The Sinisterly-Numinous Tradition
,
Traditional Satanism
,
Traditional Satanism. O9A Logos
|
Comments Off

on Urban Decay
.:.I've been busy as of late. I was traveling everywhere around Oregon, to explore my new State. Now I've been traveling and having meetings on official business/work. It's so weird/wyrd because way back in 2003, a very good professional psychic and friend of mine gave me a reading. I had asked my psychic friend what my future career will be. My psychic friend said she saw that my future career would involve traveling a lot, taking airplanes across the country, and giving speeches and talks to groups of people. That psychic prediction never made any real sense to me… but now, in 2021, in Oregon, that prediction has come true.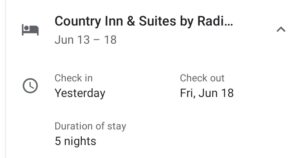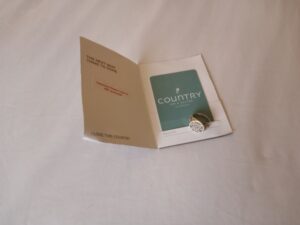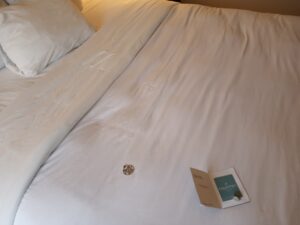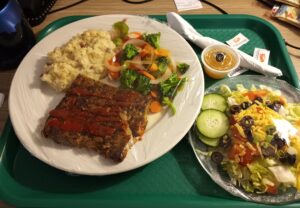 I travel by myself and my expenses [hotel room] are all paid for or reimbursed [gas/mileage + food]. Last week, I was instructed to spend a whole week up in Portland by my superiors.
I had been to Portland only a few times, only to go to the big Asian supermarkets to buy groceries with my family and V, but our stay in Portland at that time was limited to only supermarkets by the freeway, far away from the "core" [downtown] of Portland.
Last week, my stay in Portland took me deep into the area around the core of Portland for the first time. As you slowly enter the metropolitan area of Portland, you hit traffic, and the scenery becomes ugly. It all looked like Los Angeles. And when you get off the freeway to drive the surface streets, you see the homeless tents. It was shocking: those tents were everywhere.
When I wasn't inside some building or facility or hotel on official duty, I was driving around Portland, exploring and looking for places to get some lunch or dinner. As you drive around you see these port-a-potties at random street corners. At first I was perplex by their random placements, on sidewalks, on the corner of neighborhoods. But I quickly learned that those port-a-potties were for the huge homeless population who lived in tents adjacent to those portable toilets. There was trash everywhere. It all looked run-down, dark, sickly. As if the city suffered from some kind of disease. As if the city was suffering from malnutrition or something. It all looked dumpy. Like Tijuana or some third world country. Portland was a big dump. Like LA is a big dump.
These big metropolitan cities in America are dying, sickly, diseased, and turning into dumps. Naturally, there are many factors that generate such decay and dilapidation of cities. One major cause are Leftists and their progressive utopian ideological idealism [re: un-Realism].
It's gotten to the point where it's no longer a real crime to steal shit. They've made it hard for the system to imprison third world ethnic criminals, and are now demanding that everyone reports racists and extremists – even their own family members – to the authorities.
Some guy in San Francisco recently casually stuffed a trash bag full of shit, inside a store, unmolested and just rode away on his bike.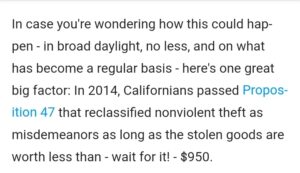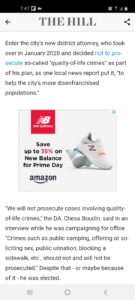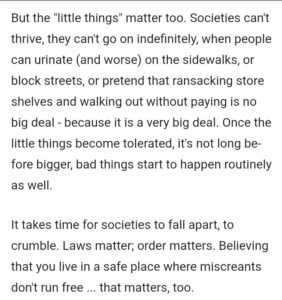 From a Theravada Buddhist perspective, there always exists a "tug-of-war" or dialectics between Order and Disorder: between Aggregation and Dis-Aggregation, between Con-Struction and De-Struction. Between systemic/systematic functionality and systemic/systematic break-down.
Shram [the opposite of the word "Ashram"] is the challenging/adversarial force in Nature which is the constant force of Decay, or Destruction; what ONA calls "Satan."
That force of decay works to erode Nature away. And as time passes, the weak parts of Nature fall apart and goes away, while others adapt and survive. In this way, there is constant Change in Nature, and we call that Change: evolutionary development.
We don't ever stop to notice that Evolution/Change involves a lot of death, destruction, and annihilation. The dinosaurs are an example. Homo Erectus and Neanderthals are more examples. Your 10-year-old Self is annihilated, destroyed, gone. The you that you are right now will be annihilated, gone, in 20 years time. Everything that physically exists are pretty much like sand castles on the beach: that ocean and its tide always works to erode everything away. It's just a matter of Time/Change.
This principle/dhamma of Natural Dialectics is fractal and applies to everything in the universe, including human language and human civilization. Everything must change. And the force of that change is the Adversarial Force of Nature itself which works to destroy things [Shiva].
By that principle, our civilization must also change: it is the Law of Nature. And so therefore, there must exist a force of adversity which slowly erodes our societies and cities [think of Detroit and the Roman Empire]. In our human societies, Law and Order – meaning the laws that we create, via Ideology and so on – is the Force of Order, and Human Nature is the opposing force of Dis-Order.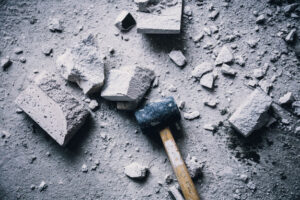 Raw, untamed, uncontrolled Human Nature is like a hammer or mallet. A hammer or mallet simply crushes and smashes things, such as rocks/stones.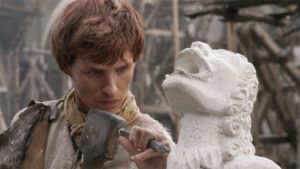 Law and Order [social contracts] are like chalk lines an artist draws on stone. The chalk lines brings Order to the naturally destructive force of the hammer: and in that way, the artist is able to use the force of that hammer for Con-Structive ends: to make a sculpture in this case. Or to build a temple.
Creation in essence is intelligence and wisdom applied to destruction and annihilation: when intelligence influences and governs the force of annihilation. Like how the Sculptor uses his intelligence and wisdom to control, influence, the hammer's destructive force: making a sculpture involves destructive intelligent design where much of the rock or stone is destroyed in a deliberate way.
A river may be destructive where that it erodes the earth around it: but with applied wisdom, that same river can irrigate farms or spin turbines for electricity. Creation is when you control the force of destruction with wisdom and intelligence, with a Noble Mind.
All human civilization – empires, kingdoms, nation-states, whatever – come into existence by this very concept: killing is an aspect of Raw Human Nature: an army is Creation, a Creative Force, Creative Intelligent Design, where that raw human nature force of killing is deliberately controlled, influenced, governed, regulated, by intelligence and wisdom towards – for a – Goal, Destiny, Purpose. And when the force of collective murder is used to annihilate an enemy army and people: you have Created an Empire. In Theravada Buddhism we call this concept [per the Buddha] "Kamma Kusala" which means "Constructive/Skilled Work/Building":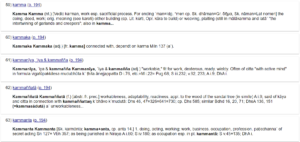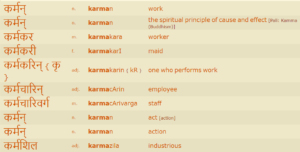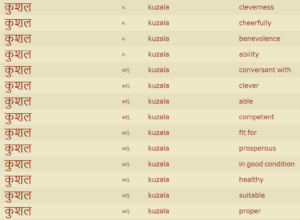 Without Law and Order [secular or otherwise], without Destiny [dharma], without a Purpose & Meaning, that Raw Human Nature [the force of the hammer] is unrestrained, aimless, purposeless, meaningless, chaotic, disordered, and becomes the force of decay and decadence. And so, in that way, Traditional Religion and Traditional Culture are very important: because they are very important factors which disciplines the raw force of Human Nature.
And so, our current/modern Western Society has lost two things: 1) The Artisan [arya castes of noble and honorable people] who wisely controls the raw force of Human Nature & 2) Traditional Religion, Traditional Culture, Destiny, Purpose & Meaning. If these two things remain lost: our Western Civilization, especially our cities, will crumble in time to the Force of Change. It's the Law of Nature. And if those Leftist-Idealists remain in power: those two things will remain lost.
/Chloe
---