Posted:
June 8th, 2021 |
Author:
Beldam
|
Filed under:
Uncategorized
|
Tags:
Alchemy
,
Beldam
,
David Myatt
,
O9A
,
Occultism
,
Order of Nine Angles
,
Seven Fold Way
,
The Sinister Tradition
|
Comments Off

on About Beldam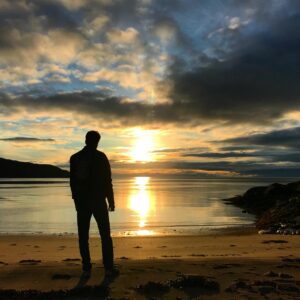 The only point of interest regarding my persona is perhaps the fact that I have explored many currents over the last 15 years (Chaos Magic, Satanism, Luciferianism, Witchcraft, Goetia, Kriya Yoga, Herbalism …) and that this exploration has led me to certain conclusions regarding existence and occultism. Such conclusions have led me to understand myself in a new light and to -ironically- walk away for good from many things which I hoped would help me unlock certain mysteries about the nature of existence and my very own Physis.
I am nothing but a seeker, a student of life and I am not attached to any avenues, be they Political, Ideological, Religious, Occult or otherwise. The Order of Nine Angles, with its Labyrinthos Mythologicus has the possibility to generate many different types of beings. For better or for worse, my path has been heavily influenced by my explorations in the Seven-Fold Way. Since the release of my final written work: Thurhfaran, I have locked my altar away and ceased practices I had been undertaking for so many years. My heart had been telling me for a while that life is the greatest ritual of all and that this ritual should be spent with the selected few on which your eternal love is bestowed. Thus, everything that I now experience is detached from any 'ISM'. It has my soul and my flavor attached to it, regardless of how compatible or incompatible it is with certain ideologies.
It is for this reason that I walked away from Occultism, Satanism and the Order of Nine Angles as a whole, focusing on spending time travelling, training as a martial artist and spending time with the ones I hold dear.
I am here, solely to share my fallible and humble conclusions and to let shine certain principles that have arisen in me over the years through the Sinister-Numinous and through the slow understanding of the conclusions found in the Post 2012 David Myatt writings and the letters exchanged with a mystical painter from the UK.
My online Journal, turned into a book can be visited here:
My Author Page can be visited here to purchase my written work:
---