Posted:
May 25th, 2021 |
Author:
Chloe352
|
Filed under:
Anarcho-Nihilism
,
Anarchy
,
Civil War
,
Current Affair
,
Drecc
,
Dreccian
,
Far-Right
,
Generation Three
,
Heretical Texts
,
Iteration Three
,
Journalism
,
Junk Journalism
,
Labyrinthos Mythologicus
,
Leftists
,
Liberals
,
Mundanes
,
National Socialism
,
neo-marxism
,
News
,
Next Generation
,
Nihilism
,
O9A
,
O9A Nine Angles
,
Occultism
,
Order of Nine Angles
,
Order of the Nine Angles
,
Phase Three
,
racial equity
,
The Sinister Dialectic
,
The Sinister Game
,
The Sinister Tradition
|
Tags:
Alchemy
,
Anarchy
,
Anton Long
,
Labyrinthos Mythologicus
,
Left Hand Path
,
Modern Satanism
,
Nazi Satanism
,
Nazi Satanists
,
Neo-Nazi
,
Nihilism
,
O9A
,
Occult Initiation
,
Occultism
,
Order of Nine Angles
,
Order of the Nine Angles
,
Paganism
,
Satanism
,
Septenary System
,
Seven Fold Way
,
The Dark Tradition
,
The Hermetic Tradition
,
The Nine Angles
,
The Sinister Dialectic
,
The Sinister Tradition
,
The Sinisterly-Numinous Tradition
,
Traditional Satanism
,
Traditional Satanism. O9A Logos
|
Comments Off

on Step By Step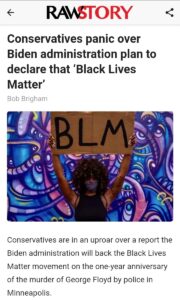 .:.Do it! I dare you guys.
It's nothing to panic over. It's a cause for jubilation! It'll take us one step closer to Civil War. The last stage of Subversion is Radicalization, where everyone can't get along with each other. Everyone distrusts everyone. Nobody likes anybody. Everybody radicalizes. Radical Leftists. Radical fags. Radical trannies. Radical Negro. Radical Neo-Marxists. Radical cops. Radical Trumpers. Radical everything. Radical everyone. The stage after Radicalization/Destabilization is Civil War or societal/system collapse.
The Question I have is: Who has been behind the Subversion for the past 15-20 years? Russia or China? This is actually fun to watch unfold. Now we watch to see what the Right will do.
I've always doubted the realism and realistic possibility of a Race War. The past two years have changed my mind. Each month that passes, makes a Race War look more possible.
Suppose there was a Race War. If there was, Blacks and Mexicans, although they now out number White people, especially in California and New York, those Blacks and Mexicans in those cities across America will be the first to die off because of starvation and lack of drinking water.
When the system collapses, it's not like you can walk down to the grocery store and buy food you know. The whole system stops working. There won't be food being shipped into those cities.
That reminds me of the old strategy of when a general of an army would order his soldiers to gather around a walled city, then destroy food and resource supply lines, in order to starve the folks in the walled city.
If a Civil/Race War should ever happen, I'd keep my cool for a year and not do anything. Let the cities and the people inside starve, slaughter, and eat each other. Which was what they did during Hurricane Katrina.
But there will only be a small window of opportunity to engage in that Race War. I'd say about a few years. Why? Because of: Order Out Of Chaos.
Whoever is doing the Subversion [China or Russia or both as partners], will allow the West/America to enter a state of total chaos, where people are starving and killing each other left and right, and then they will use the chaos as a Pretense to invade to bring Order and safety. That's when we get our new overlords.
And so, in the end, regardless of our skin color: we'll all be ruled over by whoever has been engaged in the Subversion of the West.
I'm a Unilateralist. Meaning that I believe that America should be the only country on the fucking planet to control and influence the earth and the rest of humanity. Unfortunately, we [us Americans] have become so fucked up, where we have allowed the subversive games of vultures to influence us, where we hate and fight each other for power and money, that in the end, China will win the game. This 22nd Century, if America doesn't get its shit straight, will belong to China.
Democracy has failed. Racial diversity and Multiculturalism are exploitable weaknesses. We've been exploited.
The only hope for America is World War 3. Divine Providence has given America a number of pathways to get that Third World War. I'm hoping Australia will make the first move for us. China will react to the Australians. And that will give us a reason to jump in.
On a lighter note: it's funny how the Leftist Government of America has abandoned the Police and will be embracing and backing up Leftist hooligans, who burn down cities and loot.
/Chloe
---