Posted:
April 9th, 2021 |
Author:
Chloe352
|
Filed under:
Anarcho-Nihilism
,
Anarchy
,
Civil War
,
Current Affair
,
David Myatt
,
Far-Right
,
Journalism
,
Leftists
,
Liberals
,
Media Attention
,
Michael Aquino
,
National Socialism
,
News
,
Nihilism
,
O9A
,
O9A Nine Angles
,
Occultism
,
Order of Nine Angles
,
Order of the Nine Angles
,
Temple of Set
|
Tags:
Ancient Pagan Traditions
,
Anton Long
,
David Myatt
,
Fake News
,
Labyrinthos Mythologicus
,
Left Hand Path
,
Modern Satanism
,
Nazi Satanism
,
Nazi Satanists
,
Neo-Nazi
,
O9A
,
Occultism
,
Order of Nine Angles
,
Order of the Nine Angles
,
Paganism
,
Satanism
,
Septenary System
,
Seven Fold Way
,
The Dark Tradition
,
The Nine Angles
,
The Sinister Dialectic
,
The Sinister Tradition
,
The Sinisterly-Numinous Tradition
,
Traditional Satanism
,
Traditional Satanism. O9A Logos
|
Comments Off

on White House Pushed To Outlaw ONA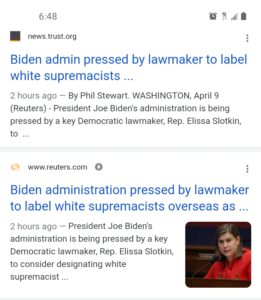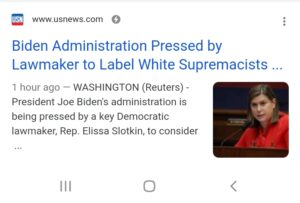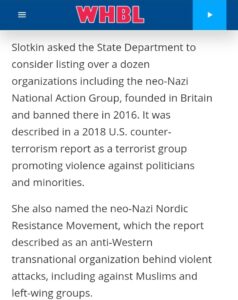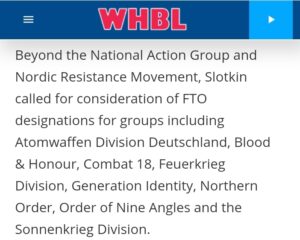 .:.There should be a comma in that list placed after "Order of Nine Angles" and before the word "And." I'm reminded of a movie I watched long ago about the war between Japan and Russia. At one point, one of the two warring parties is losing the battle. The general of the losing side calls a meeting of shot callers in his army and nation, and the general says to his people: "Gentlemen… there is a time to breath in, and a time to breath out." Like the Tide ebbs and flows: the Left's power is Flowing. The Left is pushing the current US Administration/Regime to outlaw the Order of Nine Angles as a "Foreign Terrorist Organization." The time for the ONA to "breath out" and retreat may be coming.
What is unprecedented is the Left outlawing a philosophy, a Satanic "cult" like the ONA/O9A, which 1) Is not an organization & 2) Is not Neo-Nazi.
But I'm not going to complain about any of this. I honestly think it's really cool and nice for governments to take ONA seriously. Because for years, since the 70s when Michael Aquino of the Temple of Set was alive, nobody took ONA seriously and nobody even believed the ONA was even real. For the longest time, up until his death, Aquino insisted that David Myatt was the only member of the Order of Nine Angles. And since 2007, every Satanist online, in those forums didn't even believe the ONA was real or existed.
The Order of Nine Angles is today taken seriously enough to be viewed as a dangerous threat, real enough to warrant being banned and outlawed as a "terrorist," organization. I will say though that these days, the word "terrorist" is being used in a very liberal way. It seems that anything a political regime doesn't like these days can be labeled as "terrorists." Just like in the old days, they threw around the words "Socialist" and "Communist" around at anybody they didn't like.
I would like to doubt that America will not be as silly as the UK, to ban a philosophy and religious movement such as the Order of Nine Angles. I would like to hope and believe that the US Constitution protects our right to have our own minds, views, thoughts, opinions, beliefs, religion, philosophy, and to speak and express such things, even if such things is not liked or acceptable to Leftist Agendas.
If, my Americanism is wrong, and the Left do end up outlawing the ONA, then ONA will need to go underground, become a genuine Clandestine movement, and recruit the old fashion way: person to person… phone to phone… and ONA will need to utilize Darknet. Anton Long once said that in the future, the outer name "ONA / Order of Nine Angles" may be discarded by some future generation for whatever reason. What he was saying is that the exoteric name/label is unimportant. What is important is the Essence beneath the form/label. I have a nagging suspicion in my solar plexus that soon, the Order of Nine Angle's will need to discard its exoteric name. It would actually be cooler for ONA to be a nameless Phantom Menace. A nameless global underground Sinister and Occult movement. We can always refer to it as the "Sinister Tradition," which is another term ONA has been using since its birth.
The Leftist Agenda we are witnessing in this era is a dangerous one for the White Population in general. Where the Left are getting bold enough to outlaw and ban White People from being proud of their own Race and Culture. I'm not White, so I can see this from an outside and objective manner.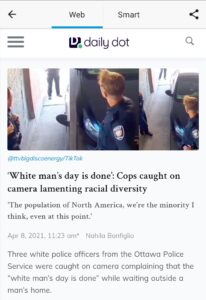 In one generation, White People here in America will be a minority Race. The Christianity of White People is dying. The traditional family structure of the White People have been broken down into divorced households, single parent homes, and even broken down into segregated individuals. Divide & Conquer. The Culture of White People is dying. Culture and Traditional Religion is the Glue which bonds and holds a Race together. Without that Glue, a Race or Ethnicity begins to dissipate and defuse.
If you are White, I seriously would suggest that you pay very close attention to how the Chinese Regime is working to destroy Tibetan Civilization, Tibetan Culture, and Tibetan Religion. Because the same strategy and techniques the Regime of China is using against the Tibetan People, is being used by the Left against White People.
Being Proud of your own White Race, and struggling to keep alive your own White Traditions and White Culture is not a crime: it is only a crime to the Left and their Liberal Agendas. Just as it is looking more likely that people can be incriminated for associating with an Occult Philosophy [ONA], in time, if this Agenda continues, it will be a crime for White People to be White. You will not have to go out of your way to commit any crime: the crime will come to you, because the Left will legislate and enact their laws and agendas.
A Civil War in this country is looking more likely in 30-40 years. If the Left will make their laws to outlaw ONA, it will be time for ONA associates to disperse like mushroom spores or viruses, and to implant ourselves inside factions, groups, parties, organizations which will help bring about this Civil War. What is important is that Adversity – the very meaning of Satan is Adversity/Enemy – is the underlying Essence and Force of Evolution itself. And so Adversity is not a bad thing. The Adversity ONA is experiencing is a Satanic Blessing: ONA either Adapts to that Adversity and thus evolves, or it Dies.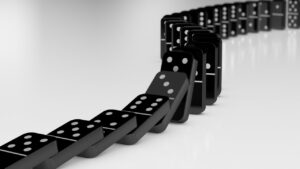 The Left do have their Agendas. But there is an unintended consequence to their Agendas of undermining White Culture and White political dominance/hegemony to give such power to ethnic races. Such ethnic races – primarily Blacks and Latinos – do not have the human nature and ethos to run and operate a nation or civilization, hence why they are fleeing and have fled their native nations [which are failed states] and have come here to the West. The unintended consequence of the Left's Agenda is that America and Europe will become another South Africa, and White People here in America and many parts of Europe will be like Whites in South Africa. History Repeats itself. History is the collective fruit of our collective human actions.
And those Mundanes in Power do not consider Human Nature & Ethos. Races such as Blacks and Latinos and Middle Easterners simply do not have the Nature & Ethos to give birth to and produce a functioning, healthy Nation-State or Civilization. And so, the Left's ignorance of human nature and ethos, will cause history to repeat. A weak White Race means Strong/Empowered ethnic races: they come to fill in the void and vacuum. The greater context is that China is growing in power on the earth. If the Left have their way, there will be many unintended consequences to their stupid and silly actions: the downfall of the White Race and the downfall of America and its power of influence in the world and on humanity.
Like dominos, when you see the Left outlaw things like ONA and White oriented organizations, you will know the pieces have fallen, and a domino affect will take place: it will be the beginning of the end. And only a Civil War will stop it.
/Chloe
---