Posted:
April 24th, 2021 |
Author:
Chloe352
|
Filed under:
Anarcho-Nihilism
,
Anarchy
,
Civil War
,
Current Affair
,
Fake News
,
Far-Right
,
Leftists
,
Liberals
,
Media Attention
,
Mundanes
,
News
,
Nihilism
,
O9A
,
O9A Nine Angles
,
Occultism
,
Order of Nine Angles
,
Order of the Nine Angles
,
Reichsfolk
|
Tags:
Anarchy
,
Ancient Pagan Traditions
,
Anton Long
,
David Myatt
,
Labyrinthos Mythologicus
,
Left Hand Path
,
Modern Satanism
,
Nazi Satanism
,
Nazi Satanists
,
Neo-Nazi
,
Nihilism
,
O9A
,
Occult Initiation
,
Occultism
,
Order of Nine Angles
,
Paganism
,
Satanism
,
Septenary System
,
Seven Fold Way
,
The Dark Tradition
,
The Sinister Dialectic
,
The Sinister Tradition
,
The Sinisterly-Numinous Tradition
,
Traditional Satanism
,
Traditional Satanism. O9A Logos
|
Comments Off

on The Problem With America
.:.At least one Black lady recognizes the Problem with America and had enough self-honesty to admit it on the radio: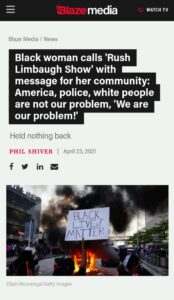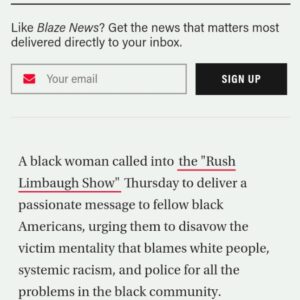 The Real problem in America and the Black Community by Nature and Ethos are African Homo Sapiens. It's just a fact of Nature. By their fruits you shall know them & actions speak louder than words blah blah.
Black people, thrive in primitive conditions: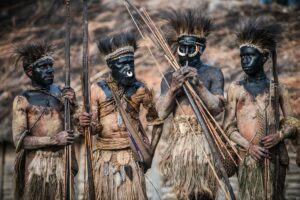 Primitive tribal conditions is the Way of the Black Humans. What are Black street gangs but Negro tribes? And what are gang wars but tribal wars? This is all the Black Human is good at doing.
I don't want people to accuse me of being an ignorant racist because I'm an intelligent racist and racialist who actually cares about other races. And so, I believe that for the sake of African humans as a race, that all African-Americans should be transplanted on the lush and tropical island of Papua New Guinea, and be allowed to regress back to their primitive default ways. This will insure/ensure that they thrive in a nice environment where they can form tribes, fight tribal wars with bows and arrows.
Europe should have never removed these Negros from Africa. They should have been allowed to live out their primitive lives according to their Nature and Ethos. But Europe entered Africa, and eventually created arbitrary nation-states in Africa for these Negros, believing that these Negros have the mental capacity and cybernetic capacity to be a healthy and functioning nation-state.
Today, all sub-Sahara nation-states are failed States. By their fruits you shall know them: the Negro is by nature, incapable of sophisticated cybernetic coherence needed to manifest a properly functioning nation that produces for its citizens well-being. Hence, we see millions and millions of Africans fleeing from their failed nation-states into Europe.
Therefore, just because the Negro lives in Europe or America, and just because the Negro speaks the language of their slave masters, and wears the garments of their slave masters, and even practices the religion of their slave master: does not mean that the Negro has the same level of intelligence and cybernetic capacity as Whites and East Asians. Which is why it makes no realistic [re: Realism] sense to elect them into positions of power because they don't have the capacity to make a nation-state function properly.
Negros are dysfunctional within the sophisticated nation-state of our Western world. They are a problem even in their own communities across America [ghettos and slums]. And this is a fractal pattern that repeats: they are a problem on a national level as well; so we have seen.
Out of compassion, I believe that Negros should be removed from all Northern homelands and brought to Papua New Guinea so that this endangered subspecies of homo sapiens can be rehabilitated back into their default and natural primitive ways of life. A concept similar to this was done in the past:

Liberia wasn't a "smashing success." There were flaws and faults with the model of Liberia. The first flaw was that you cannot force another race to live that way another race lives. White People are White People, Negros and Negros. It may be that shit like democracy, and free and fair elections works well for White People, but such things don't work well for Negros.
Simple things that White People and East Asians take for granted such as farming, grocery shopping; production of electricity, gasoline; and the creation of pharmaceutical medicines are very hard for the Negro to emulate and replicate properly.
In order to properly rehabilitate the Negro back into its natural habitat, we have to consider the Nature and Ethos of the Negro. The Negro is a primitive breed of homo sapiens. And therefore, must be allowed to revert back to their proper primitive modus of life. They will prosper as a race when given lush tropical lands, filled with fruits and vegetables [they are incapable of sophisticated farming], filled with animals and fish to hunt, grass vestments, bows and arrows, and bone jewelry.
Black People, and Arabs, and Latinos should not be a concern of Whites and East Asians. Why not? Because there will come a time, due to climate change, and civilizational death, where White People and East Asians will have to be concerned for their own respective well-being and lives in the Kali Yuga. What happens to Blacks, Muslims, and Latinos is their own business and concern.
If such other races should die in mass quantities due to climate change and civilizational death, then such races have simply failed Darwin's Struggle and should be allowed to have the natural dignity to become extinct like the many races of humans who have lived before us: Denisovans, Neanderthals, Homo Erectus, etc.  It's just the Way of Nature.
There is a saying that goes: "Give a man a fish and he will eat for a day." From a Buddhist perspective: when you give a beggar food, you may have fed him for that day, but in doing so you have prolonged his suffering/dukkham. Therefore, when we give these Negros space and place in our nations, and try to incorporate them into our nation's system, we prolong their suffering: because they remain in those ghettos, remain mired in poverty and economic/material deprivation, mired in educational deprivation. And when such people – any person – lives a life sans any sense or meaning and purpose in life, where life seems pointless, without direction, such people will turn to modes and methods of Escapism: alcoholism, drug abuse, tribal warfare, BLM protests, and so on.
Which is why, by default, I am, born and raised: a Brahminical Feudalist, and why I believe in the Holy Caste System. Because a Caste System gives to each caste/class their own meaning and purpose in life, gives each caste duties and things to do. Brahmins are priests, philosophers, and scientists. Below them are the ruling caste of royals, aristocracy, and government ministers. Below that is the Warrior/Military class. Below that is Mercantile/Commercial class of businesspeople, merchants, traders, bankers, CEOs, etc. And below that is the Common class, which is divided into subclasses of Laborers, Entertainers, Farmers, Tradesmen, and the Slaves.
Each human being, according to its own Dharma, fits themselves into each caste. And so, if a Negro likes gangbanging and killing, then by his own dharma and nature, he belongs in the Warrior class as a soldier, and should be trained as such. If, a Negro is intelligent and has the dharma of a priest – such as the case with Master Farrakhan for example [whom I like a lot] – then according to his own dharma and nature and ethos: he belongs in the Brahmin class and should be trained as such.
When you remove Class, Caste, Social Order/Hierarchy/Stratification, and the functions, utilitarianism, purpose and meaning of each such Class/Caste, people no longer have a raison d'etre, a reason or purpose in life. It is the duty, since ancient times, of the Monarch or Folk Leader of a society, like a Father, to give, instruct, instill, in his people: Purpose, Meaning, Reason for your human existence. Like the management of a company gives employees function and purpose [job description]. Like how the US Constitution gives, instills, instructs, the nation-state of America how it should function, what each and every office of government can and can't do. Like the ancient laws of Hammurabi. Like the sectarian laws of the Qur'an. Like the ancient laws of Deuteronomy and Leviticus. Hence: Manu [Law Giver in Vedic Tradition], Moses, Hammurabi, Buddha, Jesus, Muhammad, Bahá'u'lláh, the Founding Fathers, etc.
Egalitarianism, which is to say the doctrine which equalizes everyone into a leveled state of idealistic and ideological equality, undermines thousands upon thousands of years of Class, Caste, Dharma, and the giving of people unique duties, purpose, meaning, Reason of human and collective/cybernetic existence. And when a person has no organic sense of meaning and purpose in life: they turn to escapism and the methods and means of escapism. Which is why such means of escapism [alcohol, drugs, crime] is so prevalent within the sections of society that are living in economic poverty. At least, in a primitive tribal modus of life, the Negro had a purpose, meaning, and Reason of Being.
In order to solve a problem, we must first recognize that we have a problem, and then we identify what the cause of the problem is. We know there is a problem in America. And problem is: Black people. The Cause of the problem is the Leftist in power who encourage, incite, and manipulate Blacks. And the two main forces that drives all humans to do what they do are Greed and Fear. It is therefore out of Greed, that the Leftists in power are puppeteering the Blacks to do what they have been doing: for Power and Money.
/Chloe
---