Posted:
April 30th, 2021 |
Author:
Chloe352
|
Filed under:
Civil War
,
Current Affair
,
ghetto
,
Leftists
,
Liberals
,
Mundanes
,
neo-marxism
,
News
,
racial equity
,
Reports
|
Tags:
racial equity
,
Woke
,
Wokeism
|
Comments Off

on Racial Equity
.:.I still have one day left in California, before I zoom outa here with the Great California Exodus. I was reading the news today and saw this stupid shit, which pissed me off: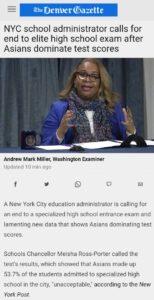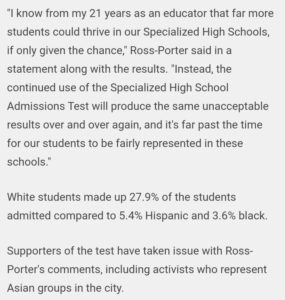 These fucking fag Leftists… It's the same fucking mindset those faggots got where they're crying because they cut their dicks off because they're trannies and they want to compete in girl sports. And when they aren't allowed to, they cry and bitch about how that shit isn't fucking fair and shit. Fucking faggots.
Same with these neo-marxists and their Wokeism. They got this Critical Race Theory concept/doctrine called "Equity," as in "Racial Equity." Equity doesn't mean "Equality." Equity is an old Marxist concept which once had to do with Class Struggle, which has been converted by the neo-marxists to do with Race Struggle.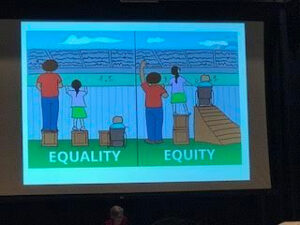 In the old days, "Equity," as in "Class Equity," did not mean "Class Equality." It meant that because the Peasants were poor and did not have land or money, then you take land and money from the rich bourgeois class, and give it to the peasants.
Equity, as in Racial Equity, means that if you have a skinny White girl and a fat Black girl who were both hungry, and there was only one chocolate cake: you would give most of that cake to the fat Black bitch because: 1) she's Black and Black people have suffered a lot, 2) the fat Black bitch eats more food than the White girl, & 3) therefore, it's only fair and right to give the fat Black bitch more of the cake.
Racial Equity, per Critical Race Theory, is being implemented in schools across the country, where schools get financially punished by the Federal Government if Black and Mexican kids are punished more than White kids. Therefore, in schools right now, as we speak, if a Black kid and a White kid committed an offense in school, then the White kid is the one who should be punished, not the Black kid, because Black kids are suffering a lot at home and have suffered as a race for hundreds of years.
So now, these Black people think it's unfair that specialized schools are giving exams/tests that are so hard that only Asians and Whites are passing the tests, not Black kids. The Woke Negros want their Black kids to be going to those special schools also.
The fucking Woke Negros will either force the Leftist government to make such exams easier, so dumb Black kids can pass them, or get rid of such exams altogether. Which in turn will lower the standards of such schools.
You guys are so fucking stupid, you can't hang ten with us Asians, so you gotta have Mommy and Daddy Leftist Government get rid of the fucking exams for you, so you can go to those special schools too. You fucking piece-of-shits. You fucking Black people lower the property value of every place you move into, and now you are going to lower the intellectual standards and mental capacity of such schools.
In the fucking future, the near future, it will be considered "racism" if and when a White girl or Asian girl don't want to have sex or marry one of you Black fuckers, to breed with you. In the end, you Negros will lower the fucking gene pool of the human race.
/Chloe
---