Posted:
March 2nd, 2021 |
Author:
Chloe352
|
Filed under:
Iteration Three
,
Next Generation
,
O9A
,
O9A Nine Angles
,
Occultism
,
Order of Nine Angles
,
Order of the Nine Angles
,
Phase Three
,
The Sinister Game
,
Third Iteration
|
Tags:
Anarchy
,
Ancient Pagan Traditions
,
Anton Long
,
David Myatt
,
Modern Satanism
,
Occult Initiation
,
Occultism
,
Order of Nine Angles
,
Order of the Nine Angles
,
Paganism
,
Satanism
,
Seven Fold Way
,
The Dark Tradition
,
The Sinister Dialectic
,
The Sinister Tradition
,
The Sinisterly-Numinous Tradition
,
Traditional Satanism
,
Traditional Satanism. O9A Logos
|
Comments Off

on Short Break
.:.I've been going into one of my phases of break-time from writing and internet activities. During the year, I'll feel my Heart being pulled by Providence to stop all writing and internet activity, and enter a cocoon of silent study. I usually don't pick the topics I will be studying. I sychronistically – by act of Divine Providence – stumble upon the topics of study. And so, for me, if I'm not writing hundreds of pages of stuff, I'm studying. But it's not light study, it's a massive study that takes months and a lot of money: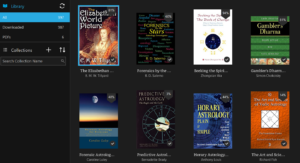 Part of how I massively study is by reading books. Not just one or two books mind you. Hundreds of books. For a few years now, I've had a goal I've set for myself where I'm forcing myself to eventually buy and read 1000 Kindle Books. Right now, I'm at book 997! Just 3 more books I have to buy and read, and I've hit my goal! I'll most likely hit my goal sometime this week.
At this moment, Providence has pushed me into the domain of astrology. And so, I've been studying Traditional Western Horary Astrology, Traditional Vedic Astrology [called Jyotisha], and something Chinese that is similar to Horary called Qi Men Dun Jia. Besides reading books on those topics, I also take/buy online courses, which gets expensive. In general, a course that teaches you how to be good at reading Qi Men Dun Jia will cost around and above $1000; and you need to know some Chinese to read the Qi Men Dun Jia charts.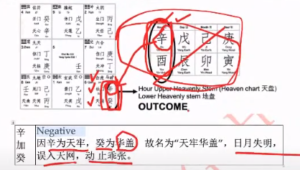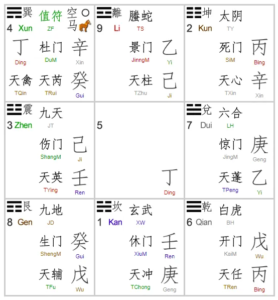 There is a very old o9a manuscript which lists a few subject matters that an o9a initiate should [stress on should] learn, and one of those subjects is the I Qing [also spelt as I Ching]. The I Qing is like a little universe in itself, and in that I Qing universe grows things like Feng Shui, Bazi, Ling Qi, and Qi Men Dun Jia. And so, I Qing is like a rabbit hole, it's not just the simple study of philosophical hexagrams, ying and yang lines. You fall deep into that rabbit hole and end up in Feng Shui, Bazi, Ling Qi, and Qi Men.
The closest analogy or correspondence I can think of to roughly equate Qi Men to in the West would be Horary Astrology, and that's a very rough equation/analogy. In very ancient times Qi Men was used by the imperial armies of ancient China to help them win battles on the field. Many great and famous wars in China derived their battle strategies from Qi Men. Today, in the West, Qi Men has become popular in corporate strategy, and so CEOs of companies will send themselves and their executives to learn it.
With Qi Men, you can see the factors of your actions and the actions of your opponent, and see the consequential outcome of said actions. You can see who will win and lose a battle, how such battles are to be won, predict the weather, predict the best time or season to engage in battle, determine which direction is optimal for attack, predict which direction and when the enemy will be coming from, who has the advantage, who is disadvantaged. It can also be used to pin point problems in a marriage, determine if there will be a divorce, if your court case will go good or bad, if you have a chance with a person you are romantically interested in, if you will be hired at a firm or company you are interested in. And so on.
Besides using Qi Men [and Jyotish, and Horary] in my own personal life, my secondary intent is to use Qi Men with o9a. I've always seen o9a and its closest memetic rivals to be warring armies. I love competition and wars. We are fighting a memetic war for Future Mindspace. And so, one way to fight that war is by Playing Go with o9a rivals: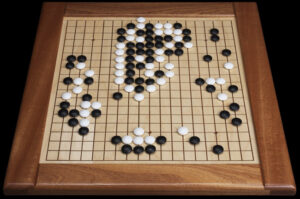 The objective of Go is to take over and/or control as much territory as possible, so your enemy ends up having no room to move, no where to go: and you win the Future. Memetically speaking, "taking over territory," with regards to o9a is like when o9a expands to out do all competition in different arenas such as Philosophy, Natural Philosophy, Post-Materialist Science, Magic, Sorcery, Paganism, Cosmology, Ontology, Etymology, History, etc. We expand into those territories FIRST and work to excel in those territories. In this way, our rivals and competition have only 3 options to take: 1) Ignore those subject matters and be irrelevant to future people and their future intelligence capacity/needs/thirst, 2) Copycat what o9a teaches and writes about in those subject matters, 0r 3) Follow our lead and do what we do. If they copycat o9a: that is called Influence. If they follow our lead: that is called Leadership. In this way Satanism and the Western Occult Tradition are eventually influenced and inspired by o9a. Which is called "Ideological Subversion."
Over 10 years ago, me and my WSA friends watched an old video made by an ex-KGB guy, who taught his viewers the art of Soviet style Subversion. After I had watched that video, and learned that technique and concept of Subversion, I applied it to o9a in different ways, as a way of helping o9a gradually subvert Satanism and the Western Occult. That Soviet style of Subversion takes at least 15-20 years to see any results, because it takes such amount of time for a young group of people to be Educated and grow old. If you haven't watched Yuri teach KGB style Subversion, I highly recommend that you do, if you are o9a:
So anyways. I'll be taking a break for about a month or so from the internet and from writing, to study and read. Seems like the internet and journalists have not had anything interesting to say about o9a as of late anyways to talk about.
/Chloe
---